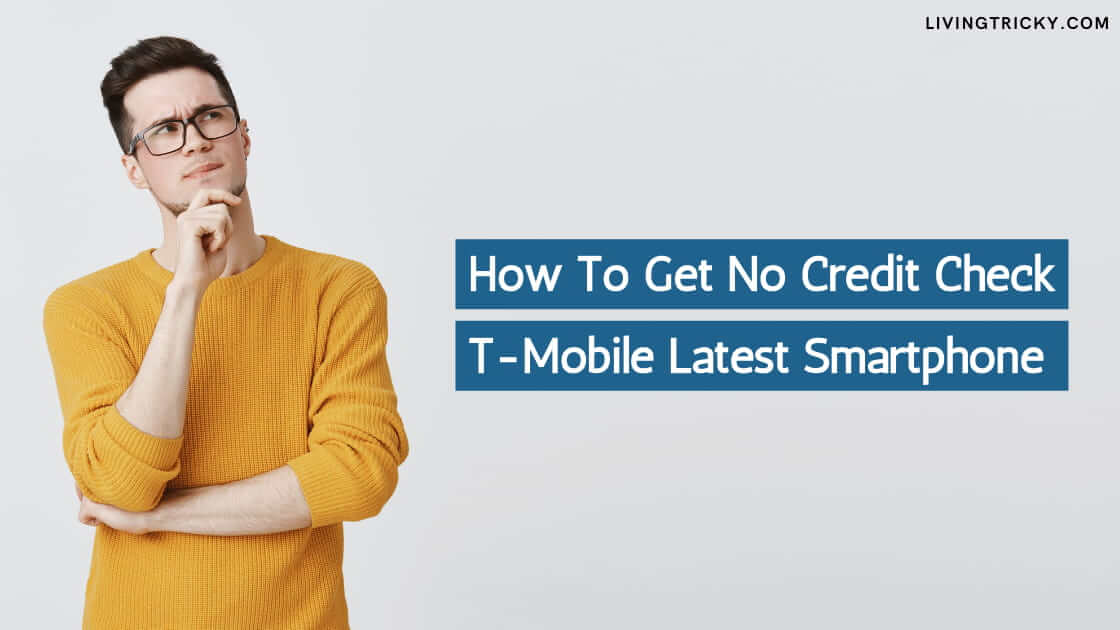 Today I'm going to share with you How To Get No Credit Check T-Mobile Latest Smartphone.
Network service providers have gone a great deal to increase the quality of their services and keep the prices as low as possible. With the help of new advancements, we have been able to get revolutionary technologies like 4G and 5G which, a few years ago, were a distant dream.
This happened because consumers started expecting more and the companies had to match up to their expectations to remain in the competition. That's why we have amazing companies like T-Mobile working tirelessly to enable network connectivity in remote areas of the country at affordable prices. 
Today, we are going to talk about T-Mobile and its various schemes and plans. Not only this, we will focus especially on a no credit check scheme for the customers who have bad credit. We will be able to tell you about different phones and companies that offer phones without a credit check. 
Not only this, but we will also give you some useful tips on how to improve your credit rating and how you can use no credit check T-Mobile schemes to your advantage.
Apart from this, we will also inform you about places that offer no credit check to T-Mobile to the customers.
We are also going to answer some frequently asked questions that might be important for the readers to know. 
But before we start, you must first know how to know your credit rating so that you can decide whether you want a no-credit check policy or not.
Also Read – The Best Tracfone Flip Phones With Plans
How to Know a Credit Rating?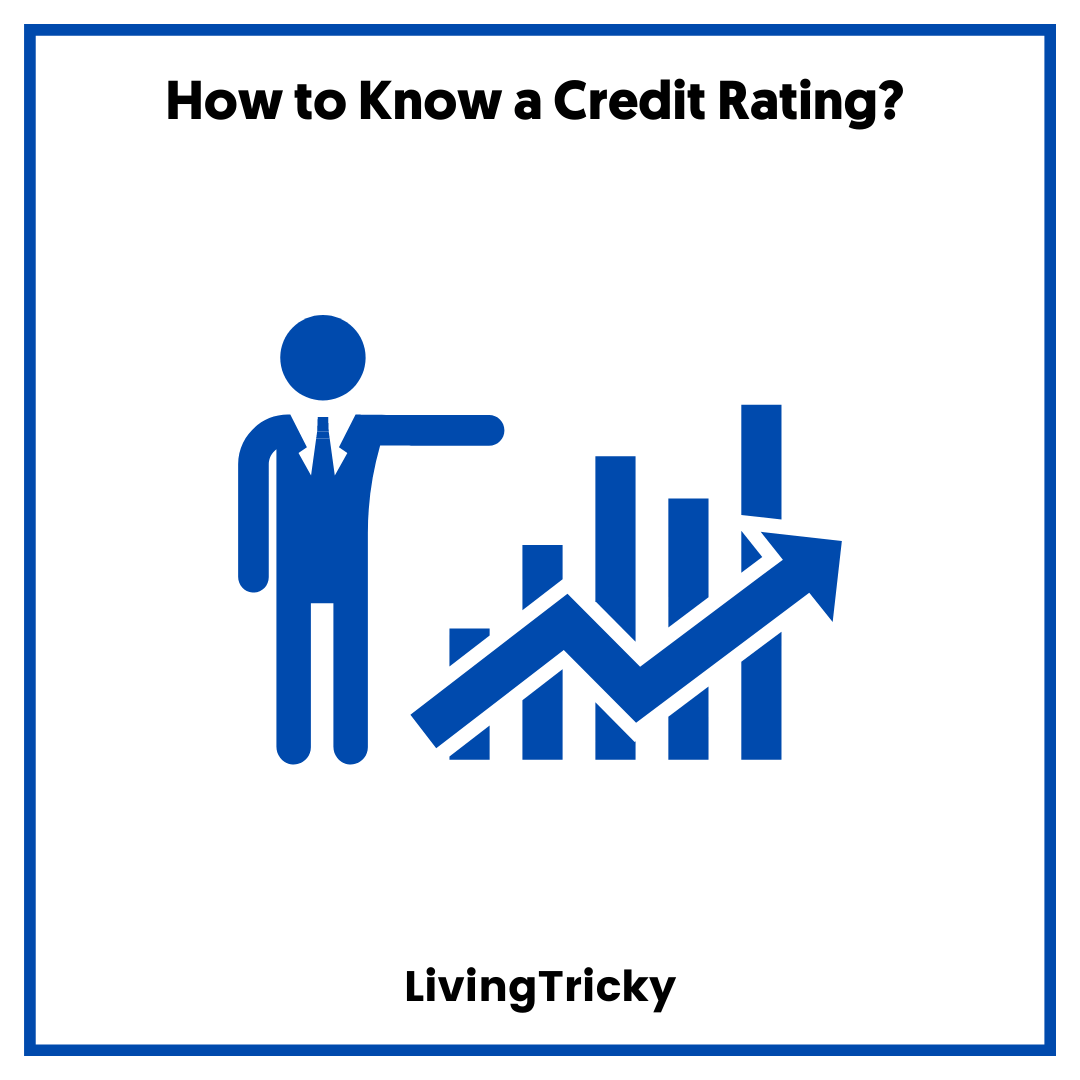 A credit score is something that is assigned to you based on your past payments, time, late penalties, defaults etc. There are three credit reporting agencies in the country, namely, Equifax, Experian and Transunion.
If you have paid your credits on time always, you can rest assured that your credit rating is fine. However if you haven't paid it in time due to some reason, you might want to get your report from one of the agencies mentioned above.
You can request a copy from them annually at the Annual credit report official website or by calling them on their number. 
Another piece of information that might be important is that if you are being denied credit then you are entitled to get a credit report within 60 days from the date of denial. If your credit score is inaccurate or if you are on a welfare scheme, you are entitled to get your report as well. 
If you want to be sure of your credit report or have some suspicions regarding it, you can get a report from each of the three agencies mentioned above and review them carefully. In case you have any errors or spot any discrepancy, you can notify the agency within 30 days.
Also Read – 5 Cheap TV Service No Contract Deal – Best Choice
How to Do Good in a Credit Check?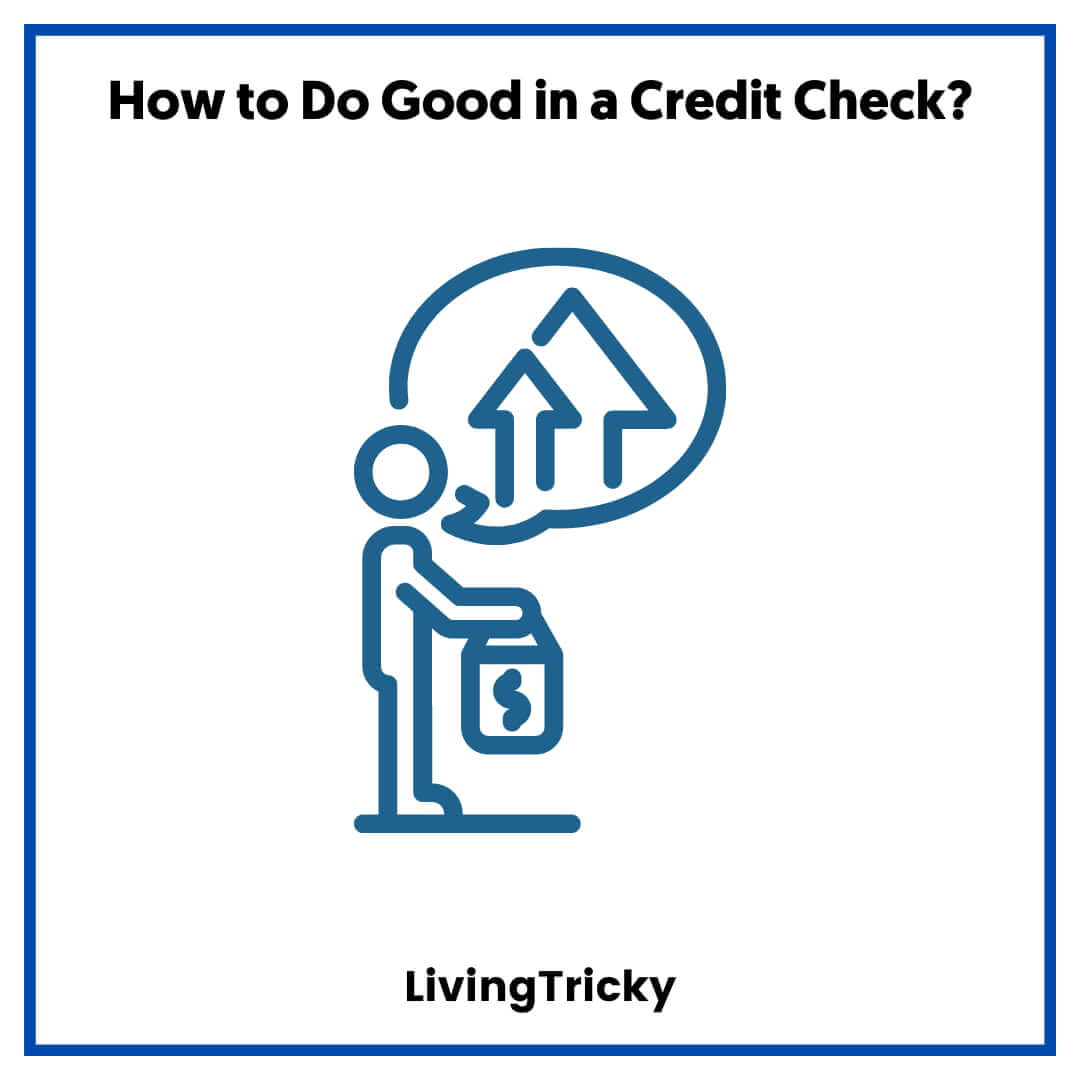 This is a very important factor to be considered not only for a phone purchase but for any other future endeavours. Needlessly making yourrating suffer is not a good idea. There are some tips which we have compiled to help you make a good credit.
Make sure you choose a cheaper phone. If your credit rating is not very good, the chances of refusal are still low if the device you have chosen is relatively cheaper. The higher the price, the more chances of refusal are there. You can also choose a SIM-only deal.

Do not try to pester the company by applying again and again, since the higher the number of times they see your rating being bad, your impression will go worse. If you have been refused once, leave the idea and explore other options mentioned above.

Make sure you have a good bank account with legitimate credentials and good financial history.

Pay your bills on time. You must have probably heard it before. But it is very important to pay your bills on time so that the credit rating doesn't go lower.

Ensure that you open credit accounts only when needed and not unnecessarily.
Also Read – How To Get a Free Smartphone Online – A Step By Step Guide
No Credit Check T-Mobile: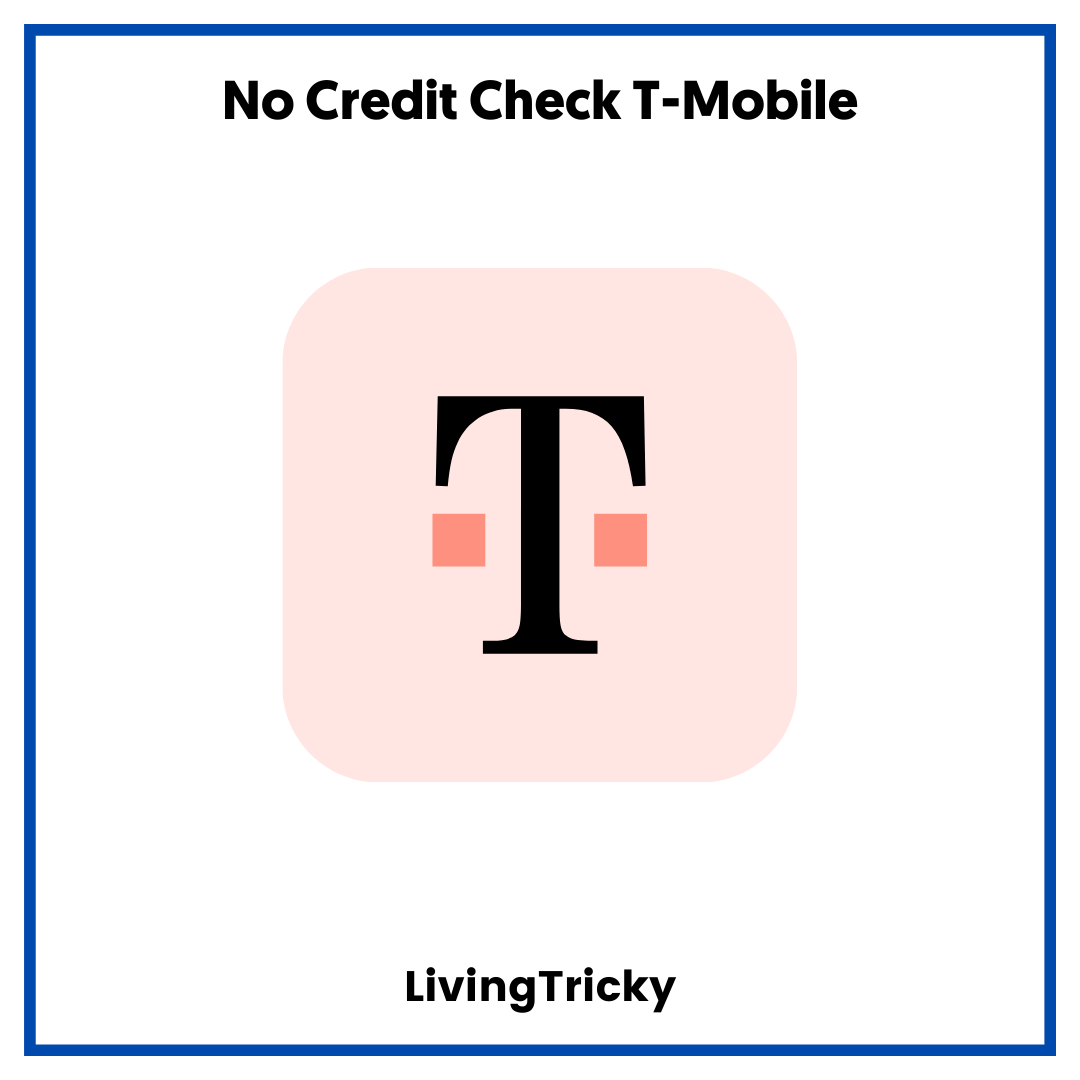 Currently, T-Mobile isn't offering any new credit check option to the customers for lease deeds or monthly installments. They also don't provide any credit check schemes for new customers. 
If you already have T-Mobile which means, if you are already a customer with them, you might get upgrades that allow you to pay for your new phone and pay monthly installments without getting a credit check.
There is one condition attached to this, you must be paying your bills for the last 12 months in a regular manner. If not, you are not eligible. 
T mobile has offered various no credit check schemes in the past including the 10 GB Plan which is also known as the grandfather plan. However, there is no need to search for it anymore since it's not available and has been discontinued.
Also Read – How To Win A Free iPhone Without Paying a Penny
How to Get a T-Mobile with Bad Credit or No Credit Check?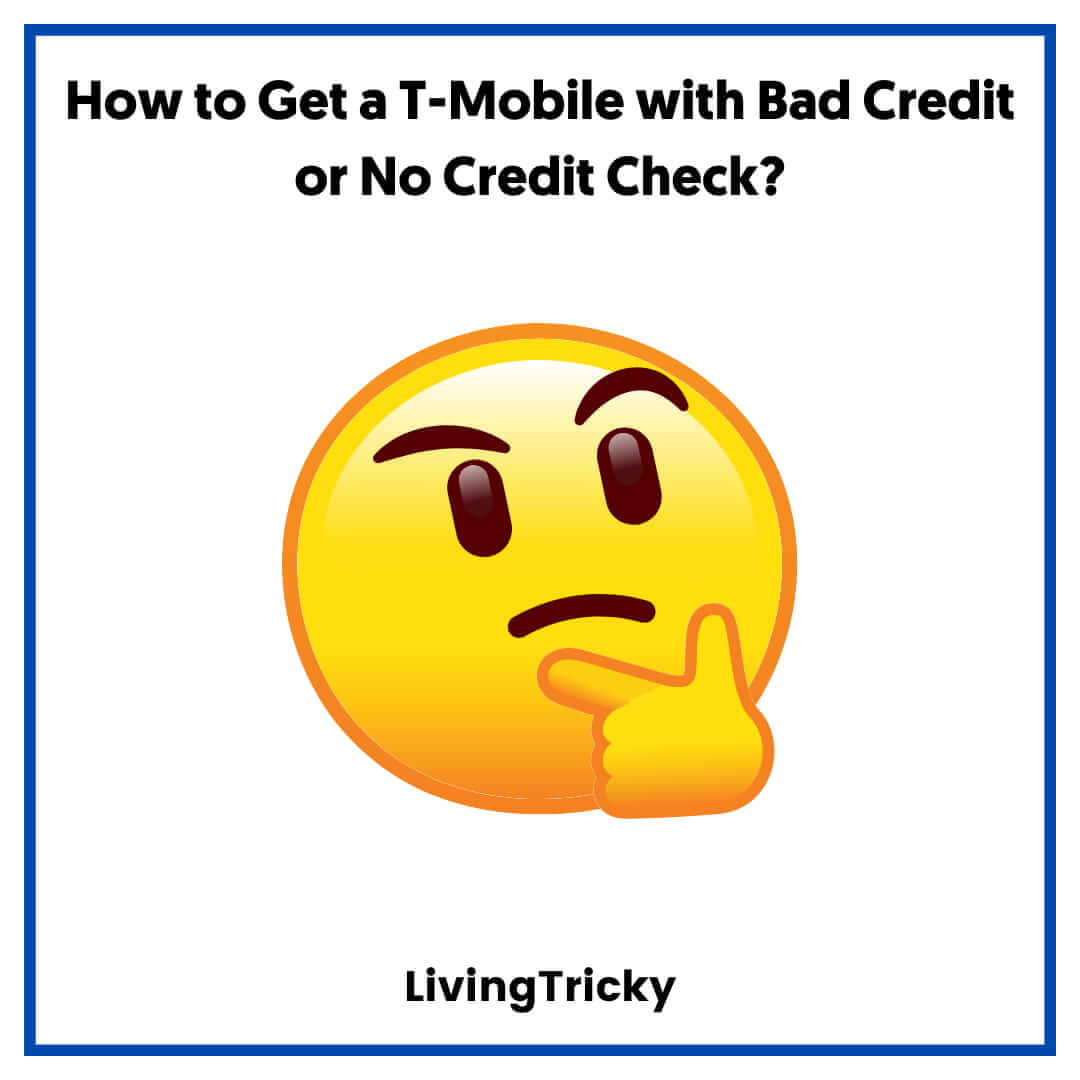 There are various T-Mobile bad credit options available out there that can get you no credit check deals. It depends if you have satisfied their requirement of regular payment of checks or not.
If you want to have a T-Mobile with no credit history for the first time, which means, if you're joining the company for the first time then the only option is to pay the whole amount upfront.
If you pay them at the first instance then there's no reason left for them to check the credit history. They don't offer such schemes to new customers due to credibility issues. 
 If you can't pay all at once and you are a new customer then you don't have any other option than having a great credit score. 
If you want a T-Mobile no credit check phone and you're an existing client, then you will be entitled to a $0 down no credit check scheme.
They have a concept of smartphone equality loyal customers program which allows the customers to have no credit checks if they have paid regularly for the last 12 months without a break
Let us tell you about some of the benefits of this smartphone equality programme. 
Firstly, you don't have to go through a credit check. So whatever your credit score, you'll get the deal. 

There is a $0 price for some models which is stunning. 

It will have no impact on your credit score, either positively or negatively.
Enough about bad credit, now we are going to put out some information about the best T-Mobile one mo credit phones.
Also Read – Best Apple Watch Payment Plan, Bad Credit
Best No Credit Phones by T-Mobile:
These phones are available for those who do not have to take installments or they are eligible for the scheme described. Therefore if you are eligible for the equality program, you have these phones for you. 
1. One Plus 8: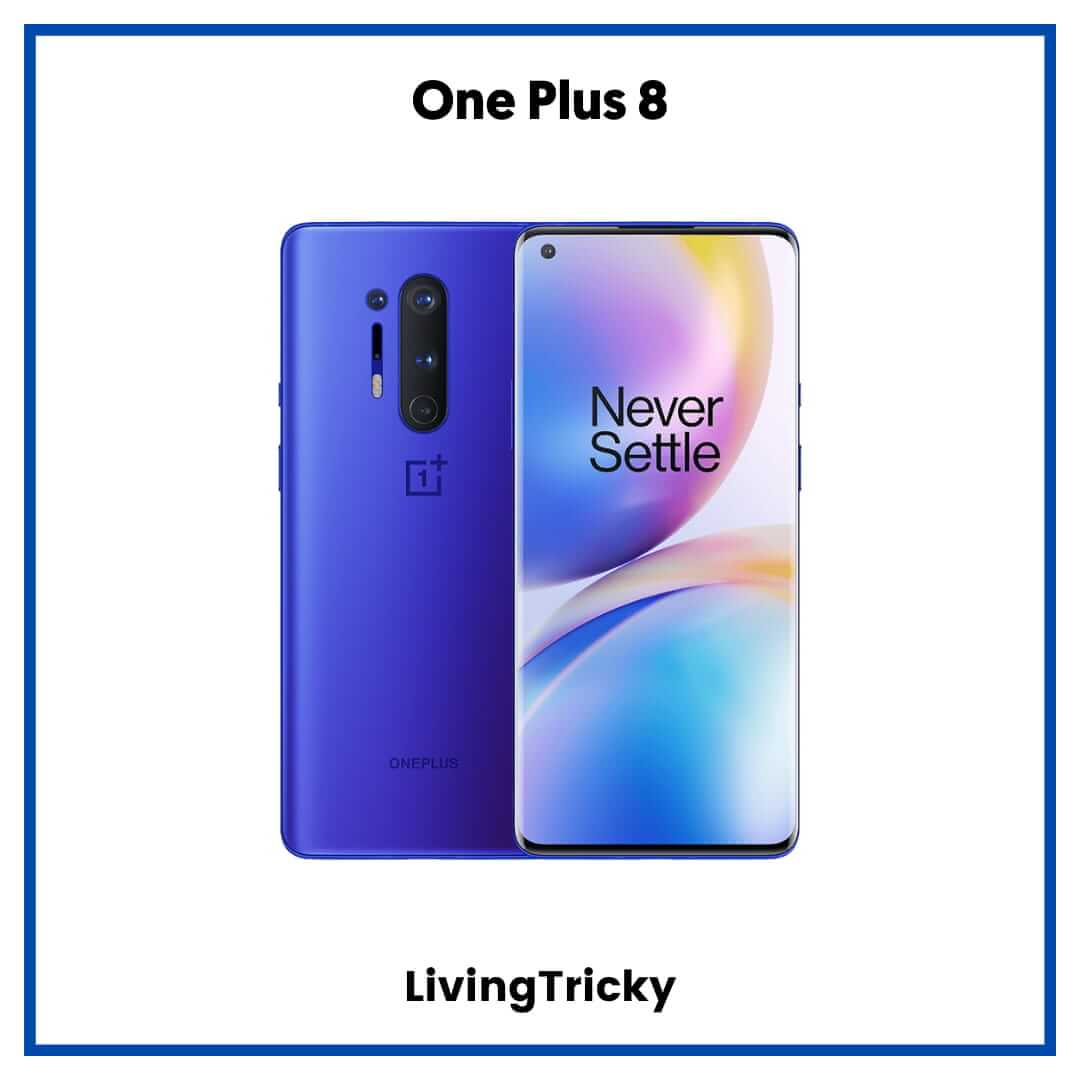 Who doesn't want a one plus? It is one of the most amazing phone companies with incomparable features. With special features and great price, this phone can be available with an amazing 5G phone. 
The phone has a triple camera with 48 MP, 16 MP and 2 MP which is exceptional in the field. The battery backup is amazing with a 6.55-inch screen and display. 
The phone comes with a  Premium-level Qualcomm Snapdragon 865 processor and a  90Hz Refresh Rate Seamless Display. It also encompasses a  116° Ultra Wide Angle Camera with  Dolby Atmos® Cinematic Dual Speakers. You can get amazing storage with 
This phone is available with TMobile on its program. If you don't want a credit check, you can pay the price all at once.
Also Read – How to Get Free Government Internet and Laptop for Low Income Families
2. Samsung Galaxy A71 5G: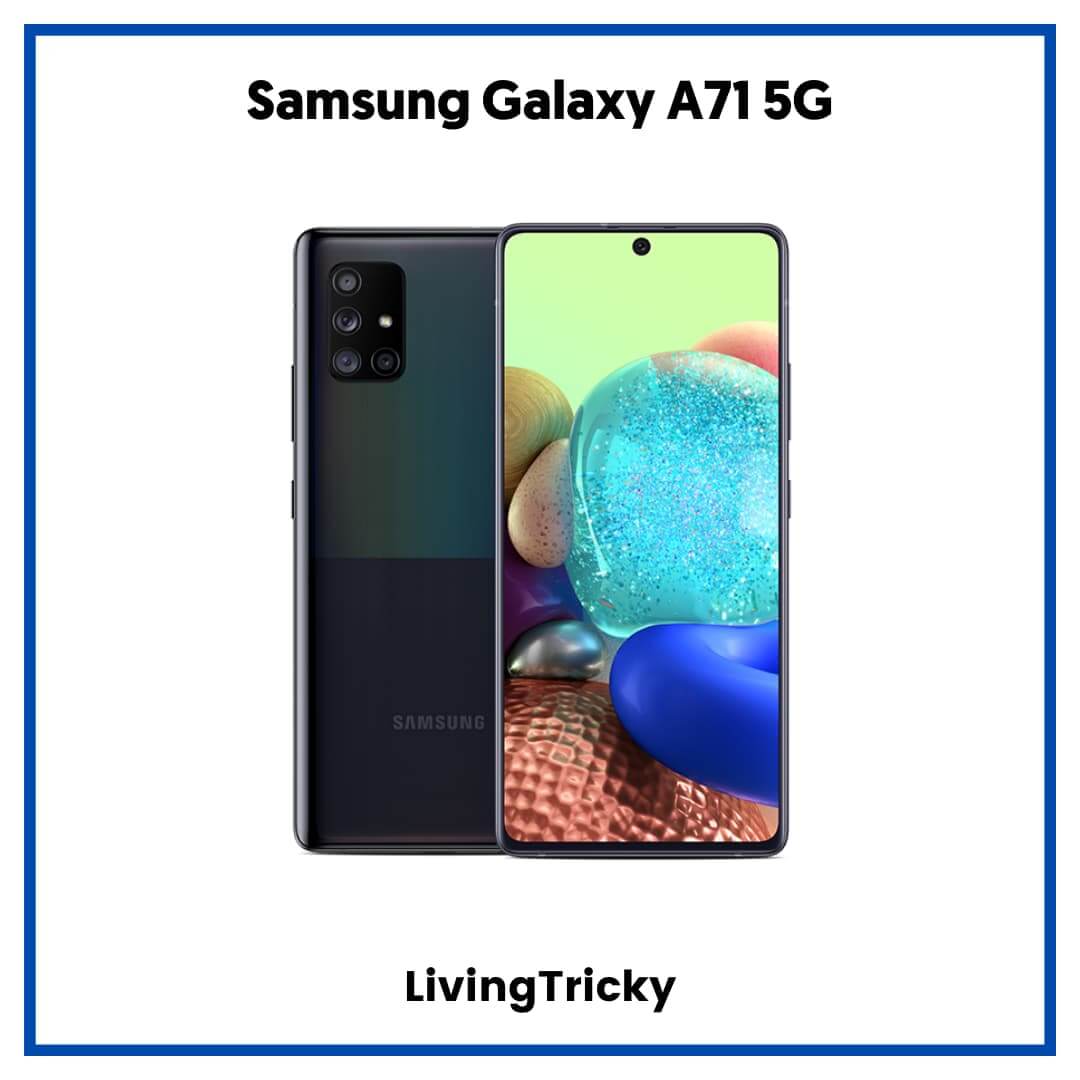 Samsung as a company is already known for its sturdy and designer phones. Apart from Apple, Samsung phones are known for their elegant features and steady functioning.
The Samsung Galaxy A71 is a new model with exceptional features. You can get this model with the Tmobile network as well.
The model is 5G compatible and has a quad camera with a 64MP lens back camera and 32 MP front camera. It has an exceptionally long-lasting battery with 36 hours of talk time. Other features include android 10.0 and an on-screen fingerprint sensor.
This exceptional model can be yours with 5G if you are eligible for the Tmobile no credit check scheme, or can pay the amount all at once.
Also Read –How To Get Free Landline Phone Service For Seniors
3. Apple iPhone 11 Pro Max: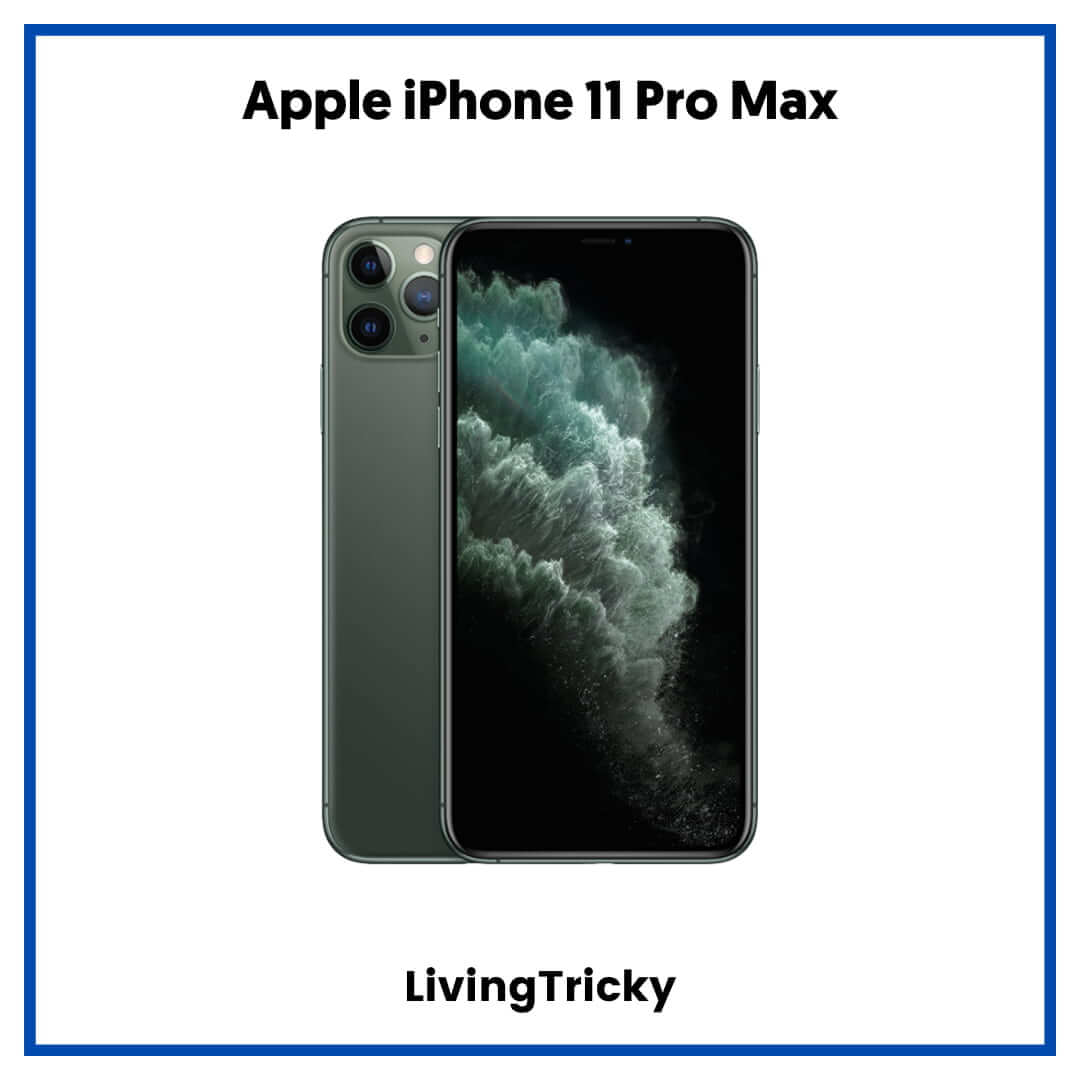 This company does not need any explanation to tell how exceptionally futuristic it is. The Apple iPhone 11 Pro Max is the largest model with so many upgrades and revolutionary new technologies.
The phone comes with three storage options, 64GB, 256 GB and 512GB. Earlier apple also gave 16 GB and 32GB models but due to increased app capacity and new features, they have started giving more storage space.
The model comes with a 12MP triple camera at the back and front. It is known to all that Apple's camera quality is one of the best in the market.
The phone comes with a FaceID lock system and Dolby Atmos speakers with wireless charging as well. they give a fast charger and Dual SIM with an e-sim technology. It is 5G compatible and pairs up with Tmobile to give a super smooth experience to the users.
Also Read – How to Get WiFi Without an Internet Service Provider: 5 Ways
4. LG V60 ThinQ™ 5G Dual Screen: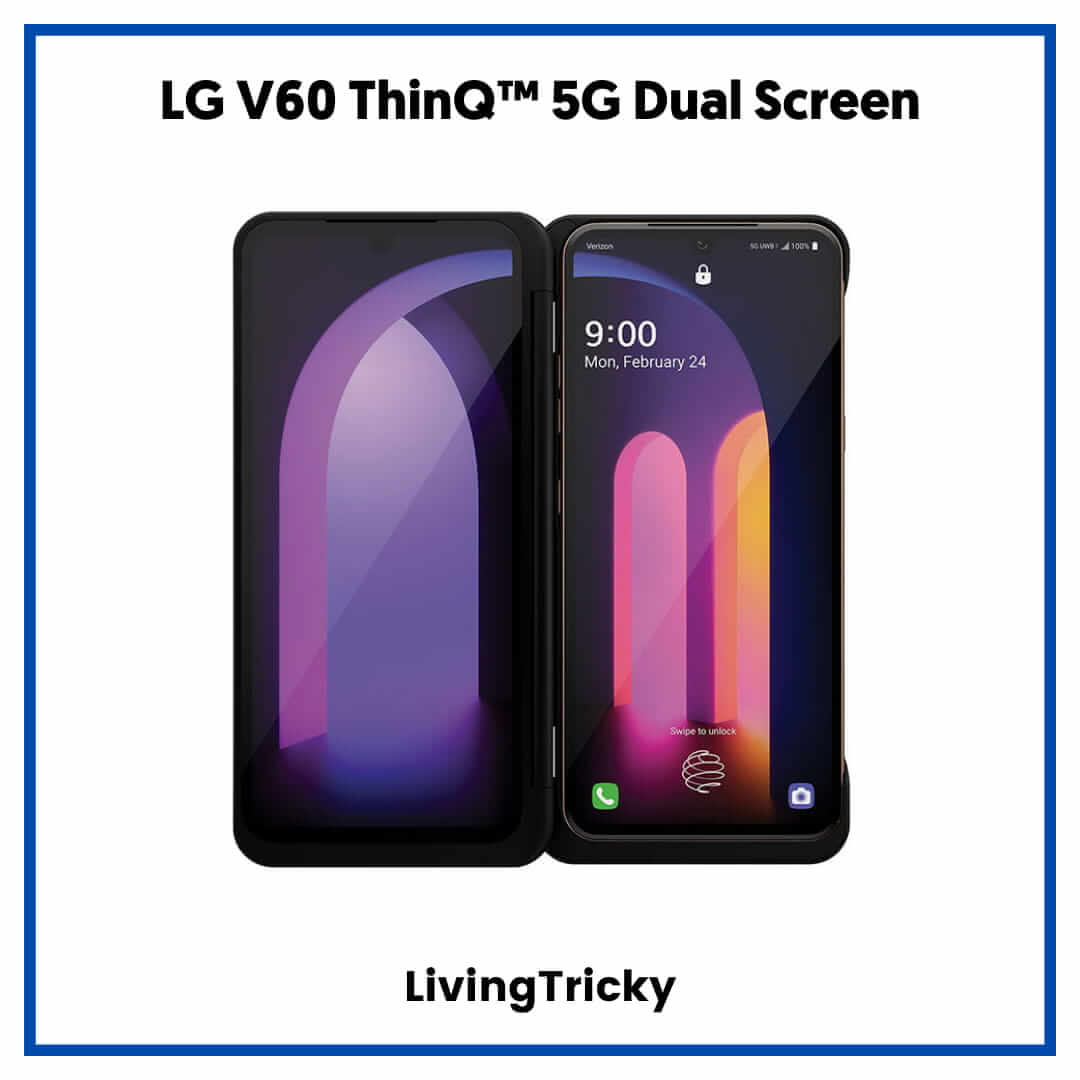 If you are looking for T-mobile bad credit phone, this is also a great choice in the market offered by the company.
The phone comes with a triple 64MP rear camera and 10MP front camera. There is dual-screen which is a new and exciting concept. The battery life is amazing with 21 hours of talk time. It comes with android 10.0.
The phone's design is sleek and beautiful. It checks out all the essential and nonessential features required to make a phone extraordinary.
Also Read – 3 Ways to Get Low-Cost & Free Cell Phones for Seniors and Disabled
5. Samsung Galaxy S20 Ultra 5G: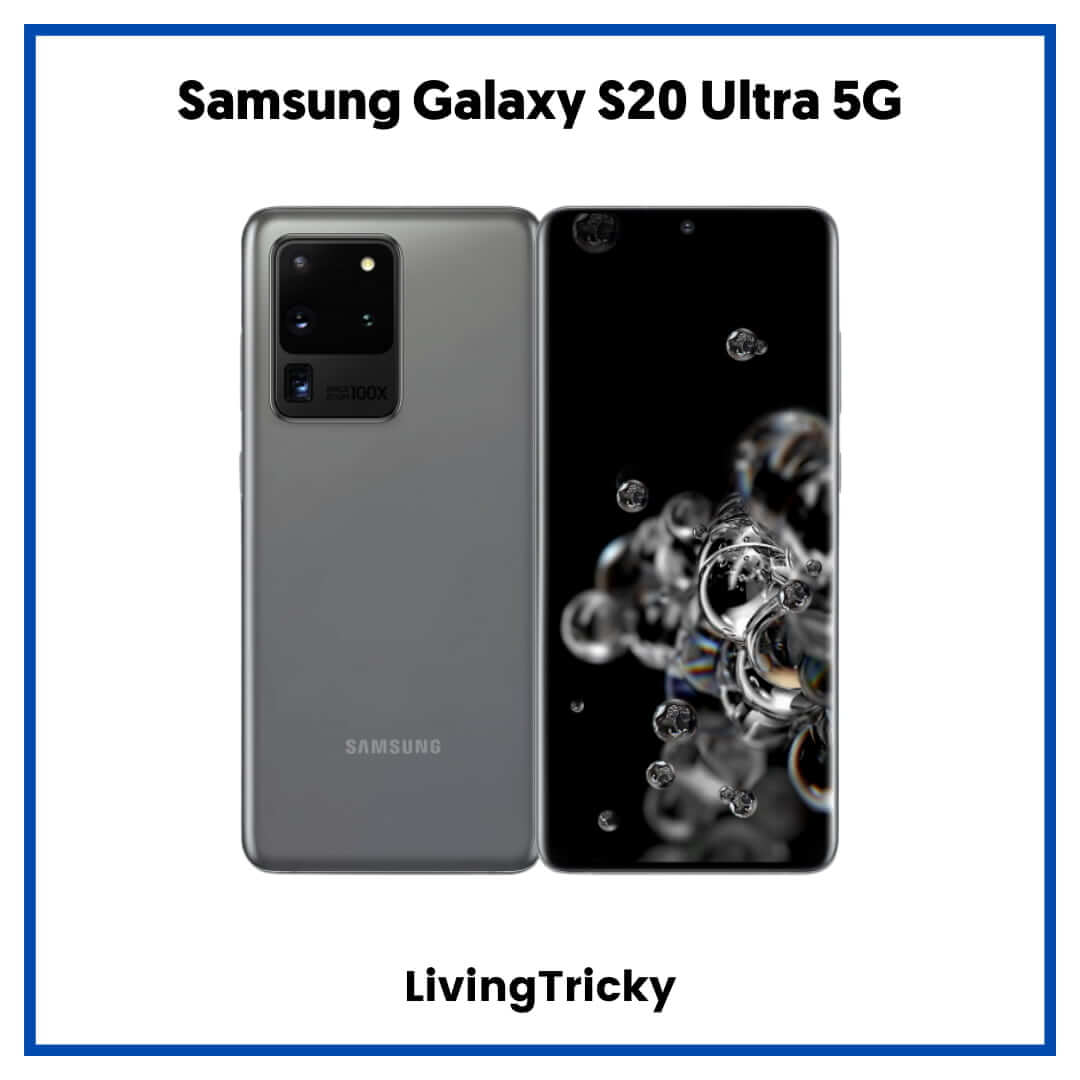 The newest Samsung Galaxy S20 comes with 5G compatibility, which is paired with a T-mobile makes It one of the best phones in the market.
It comes with a 108MP rear camera and a 40MP front camera. It has the Qualcomm Snapdragon 865 5G processor and expandable memory of up to 5TB.
This makes it super easy for the customers to store all information and files on the phone without thinking of storage space being filled up.
The phone comes with android 10.0 and 5G Compatibility. 
Now that we have told you about different phone models that work best with T-mobile and necessary information related to it, the next step is discussing places that can offer these phones. There are some places where you can go to get your favourite set.
Also Read – Buy NOW With Monthly Payments on Electronics No Credit Check
Best Places to Get T-Mobile One No Credit Phones: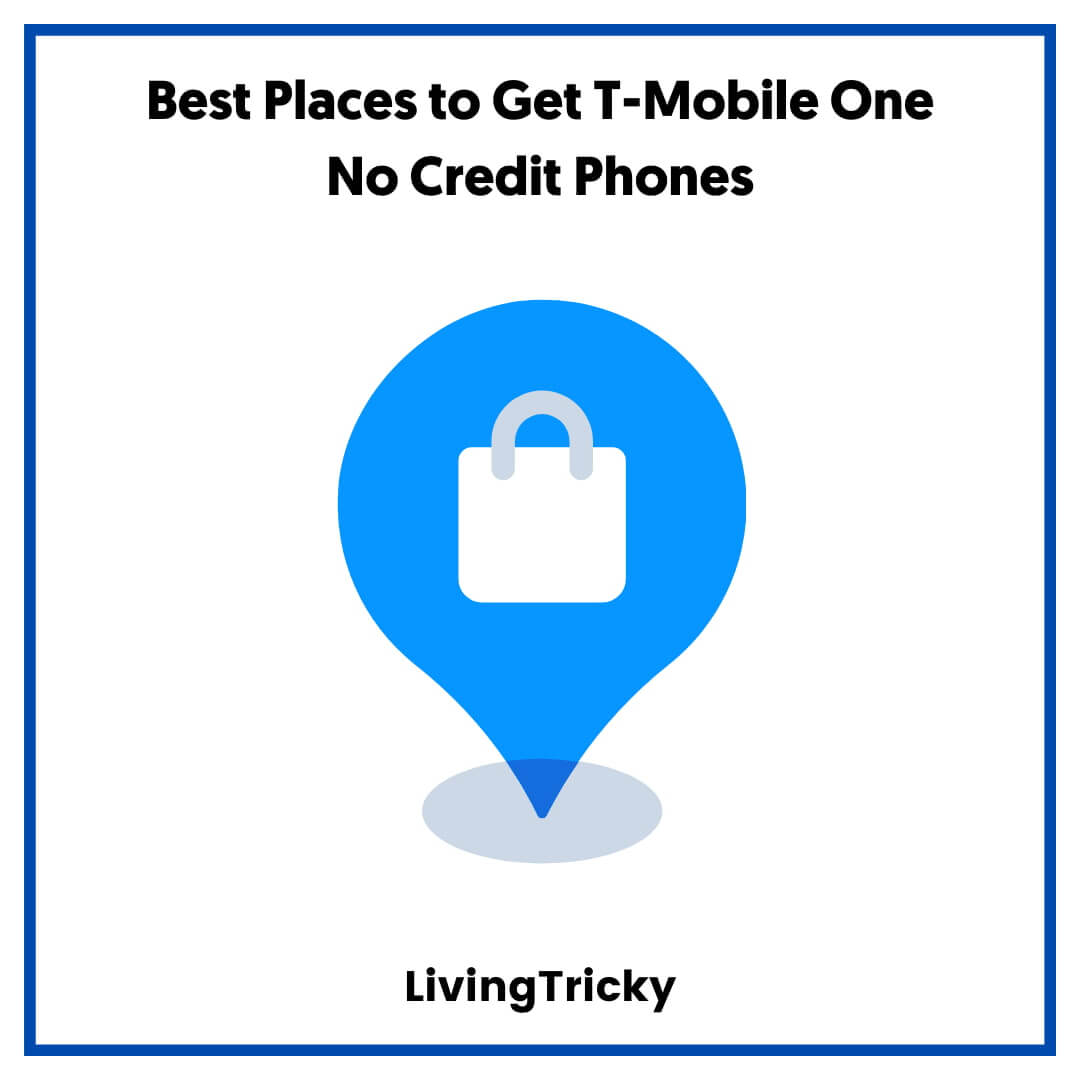 When you are about to purchase a no credit check phone, you can get them at some reputable retailers.
The retail price will be the same with all these showrooms. However, if the installment option is taken, then a credit check is a necessary step, which may not be an option for you. 
Now let us talk about some of these retailers.
1. RENT 2 OWN:
Rent 2 own is one of the biggest online stores in the country that offers good smartphone deals. Due to their popularity, the competition for these deals is great and you need to be vigilant to take advantage of them.
There are some offers where you don't need to go through a credit check to buy phones. Moreover, they also give smartwatches and other electronics on deals.
Most of these devices don't need a credit check, which is why it is very popular. If you are looking to get a phone without a credit check, then this store is a good place to look for it.
2. Kmart:
Kmart is also a good online and local store chain that offers phones and other electronic devices to the customers. It has schemes that offer TMobile sim cards. they also have schemes that offer t mobile phones with no credit check.
So if you want to get a TMobile with bad credit, you can look at this store, either physically or online.
Also Read – Where is The Best And Cheapest Place To Buy iPhone
3. Rent-A-Center:
This is similar to Rent2Own. They have a larger collection of electronics including smartphones. They keep coming up with different offers for smartphones. So if you want to choose, make sure you are updated.
They offer weekly, monthly, semi-monthly payment options as well. There are several payment options available with them as well.
They currently deal with Samsung phones only. If you are looking to get a Samsung phone with Tmobile, then this place is good to go.
They use the Autopay system which makes regular payments from your side. If you are not able to pay the amount on time, they also have Pause Payments where they can stop your payment provided you return the device.
When you can start the payments again, you will get your device back.
4. RentDelite:
This is another great website to get smartphones with no credit check. These smartphones will come unlocked to you, and you can get Tmobile through the Bring your phone option. The site currently offers different schemes with smartphones from Samsung, Apple, etc.
They have a huge variety of devices to choose from. The only downside is that they don't have the latest models with them.
So if you don't want the latest models, or if you're not crazy about the latest model, you can always check out this website.
Also Read – How To Get Better WiFi Signal From Neighbor Internet Connection
5. Smartpay:
SmartPay offers deals with leasing, etc that allow customers to enhance their purchasing power. They have a great connection that enables the retailers and customers to join for mutual benefits. They have payment options from Net10, Simple Mobile, Page plus etc.
This means that they offer services for Tmobile also. You can use their services with any carrier you want and purchase a phone from them. Later on, you can bring over the phone to Tmobile through The bring your own phone scheme and get it unlocked.
6. Gazelle.com:
If you don't want to own a new smartphone or don't have the budget for the same, then Gazelle offers pre-owned smartphones at great prices. They have a good inspection checklist where they sell only certified phones with no technological or hardware error.
Customers do not get bad quality products simply because they are pre-owned. If you are looking for a cost-effective method to buy a  smartphone, you can also get one from this website.
They don't require a credit check for purchases. So you can get your favourite model from them and bring them to Tmobile to get it unlocked.
Also Read – How To Get IMEI Number On iPhone If Locked: A Complete Guide
7. FlexShopper.com:
Flex shopper is one of the biggest online leasing websites with more than 80k products for the customers. All you need to do is fill up their application form and qualify for a $2500 spending limit.
After this, you can shop from thousands of electronics including smartphones. The collection of smartphones with them is amazing. You can get the device you want and get it delivered to your doorstep.
You can make the weekly payment for it. After one year of payments, the product will be yours.
Once the device is delivered you can go to the Tmobile store and get it unlocked to use it with their smooth service.
8. Best Buy:
Best Buy is also an exceptional place to get your electronics from. It has a wide range of local stores and online stores from where you can shop.
It is a good smartphone collection that can be used to later pair it with Tmobile. They have different payment options such as monthly payments etc which do not require a credit check.
We have told you everything about how to get a No credit check T-mobile. If you want a t-mobile credit check online method, you can visit any of the websites mentioned above.
Now, we are going to answer some frequently asked questions to clear away the doubts you may have regarding the topic.
Also Read – How To Get iPhone Financing No Credit Check Required
Frequently Asked Questions: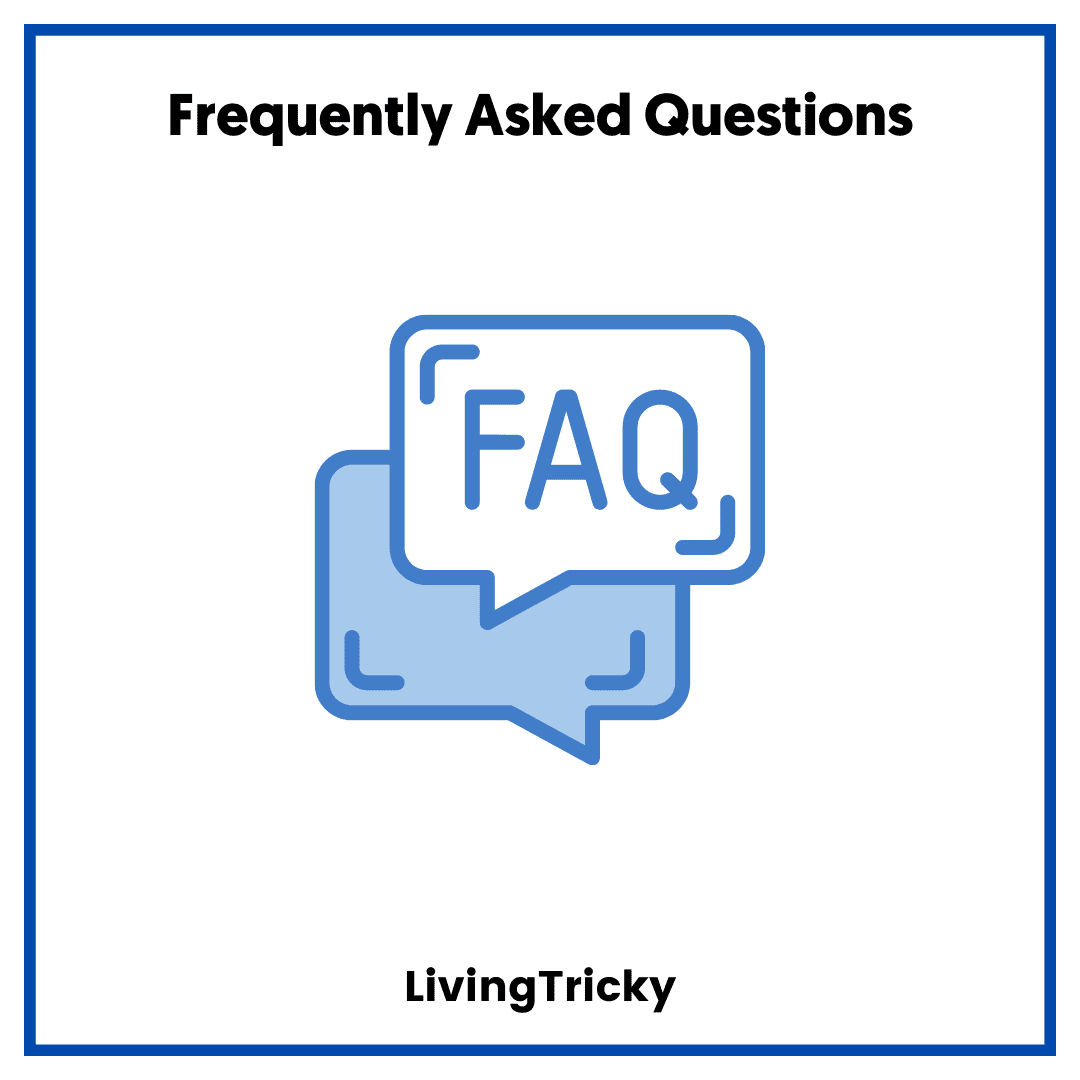 1. What to Do If You Have a T-Mobile Bad Credit?
There are chances that you might be refused a plan or a device If you have bad credit with T-mobile. If that happens, you can get the phone unlocked somewhere else and then use it with their network through the BYOP option.
This will only be done if your device is compatible with t-mobile. So make sure you check it.
2. How Do I Avoid a Credit Check?
Yes, we all understand. Not everyone is in a position to get their credit checked and come out with flying colours.
The best way to avoid a credit check while purchasing a device is to pay for the device immediately. If you can't, then you can choose any of the websites and stores mentioned above where no credit check smartphones are offered.
3. Why Is a Credit Check Required?
Well, companies are offering you products that are worth hundreds and even thousands of dollars. You are not paying the entire amount immediately which keeps them in a position of weakness.
If the credit rating is not checked, the companies will never know the kind of customers they are dealing with.
They might get into contracts with customers who have the intention of defrauding them and running away with devices. This is why credit checks are very important for them to ensure financial security.
Like this post? Could you share it with your friends?
Suggested Read –
Ending the Article:
We have thoroughly explained each and every factor involved in buying a T-mobile no credit check phone.
We have told you how you can check your credit rating, how you can make it better or ensure it's good, and where you can get phones and other electronics with no credit check.
We have discussed in detail various mobile phones offered by T-mobile with no credit check if you fulfill their conditions.
In the end, we have also answered some frequently asked questions to ensure no doubts are left unresolved. T-mobile is a company with a good net worth and great coverage area.
They are expanding tirelessly in the arena of wireless services which is enabling the customers to get good services. If you are looking for a good service provider, go for T-mobile and choose a model which is compatible with it. You will not regret it.