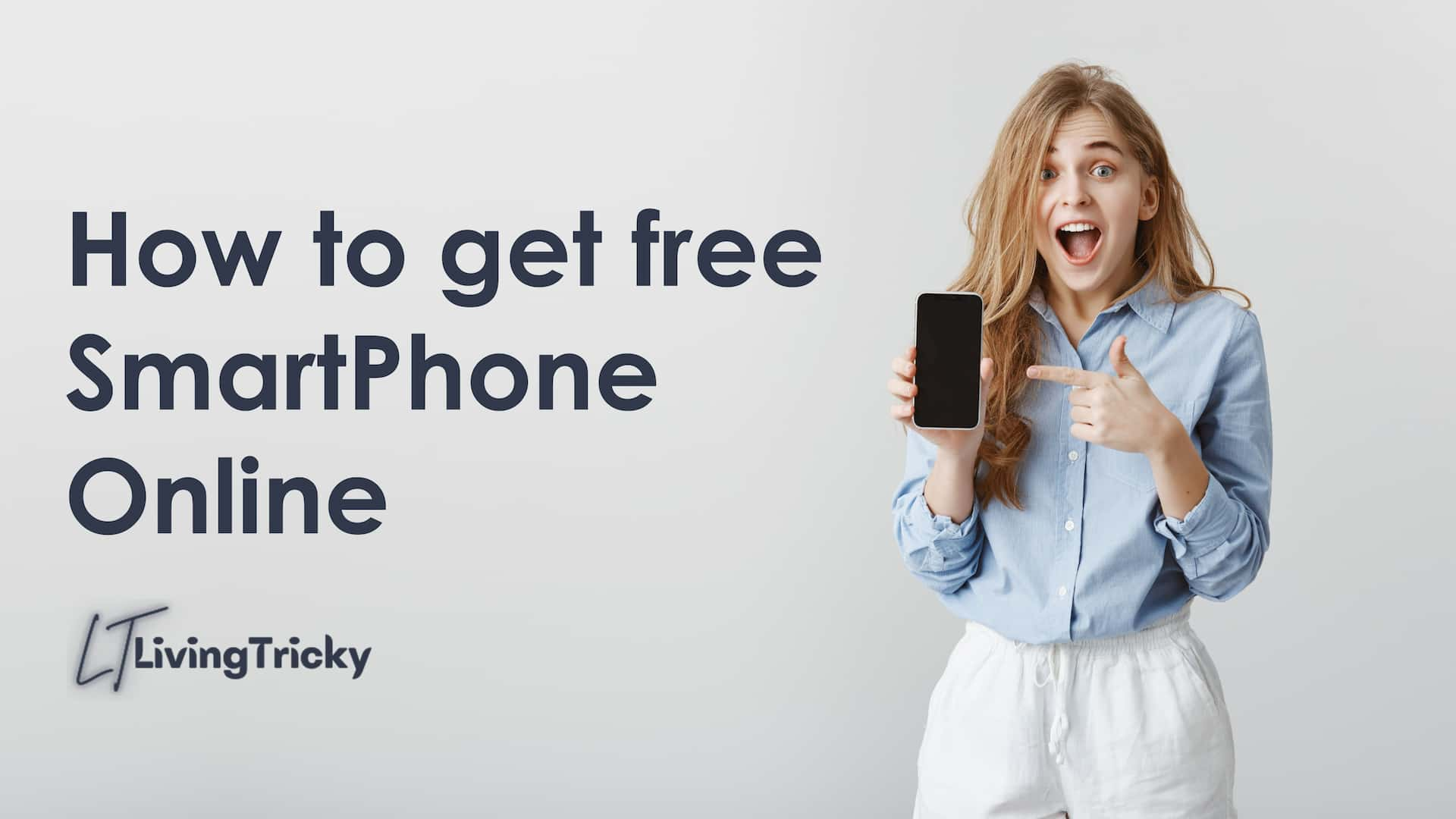 Today I'm going to share with you How To Get a Free Smartphone Online, A Step By Step Guide.
Technology has gone leaps and bounds in the last century. We have seen the time when telephones were used by people who could afford the luxury. It was not something meant for the common man. This has now changed.
Not only telephones, various other technologies including computers are now accessible to a large chunk of the population thanks to the advancement and cost-effective production methods which led to their widespread availability.
Not just this, telephones have undergone a huge shift in the way they are perceived. From landlines to cordless and from cordless to mobile phones and then ultimately to smartphones, the shift in just 20 years is a phenomenon.
Ultimately, it is expected that every one of us would like to have them as a part of our lives.
Telephones and mobiles make our life easier. They enable us to stay connected with the world. In the time of Covid 19 when everyone was forced to stay indoors, smartphones enabled us to lead a relatively normal life by letting us stay in touch with friends and family, work from it and pass our time indoors.
The transition to online shopping which the mobile industry has seen is impeccable. This is why this article is very important for you.
In this article, we are going to tell you about various ways on how to get a free smartphone online, if you cant afford it. There are various free government cell phones schemes and private ones which can help you with a free smartphone.
We are going to explain various ways on how to approach such wireless providers schemes. We will also answer some frequently asked questions that readers may have. But first, let's start with the basics.
Also Read – How To Win A Free iPhone Without Paying a Penny
Where Can I Get a Free Smartphone: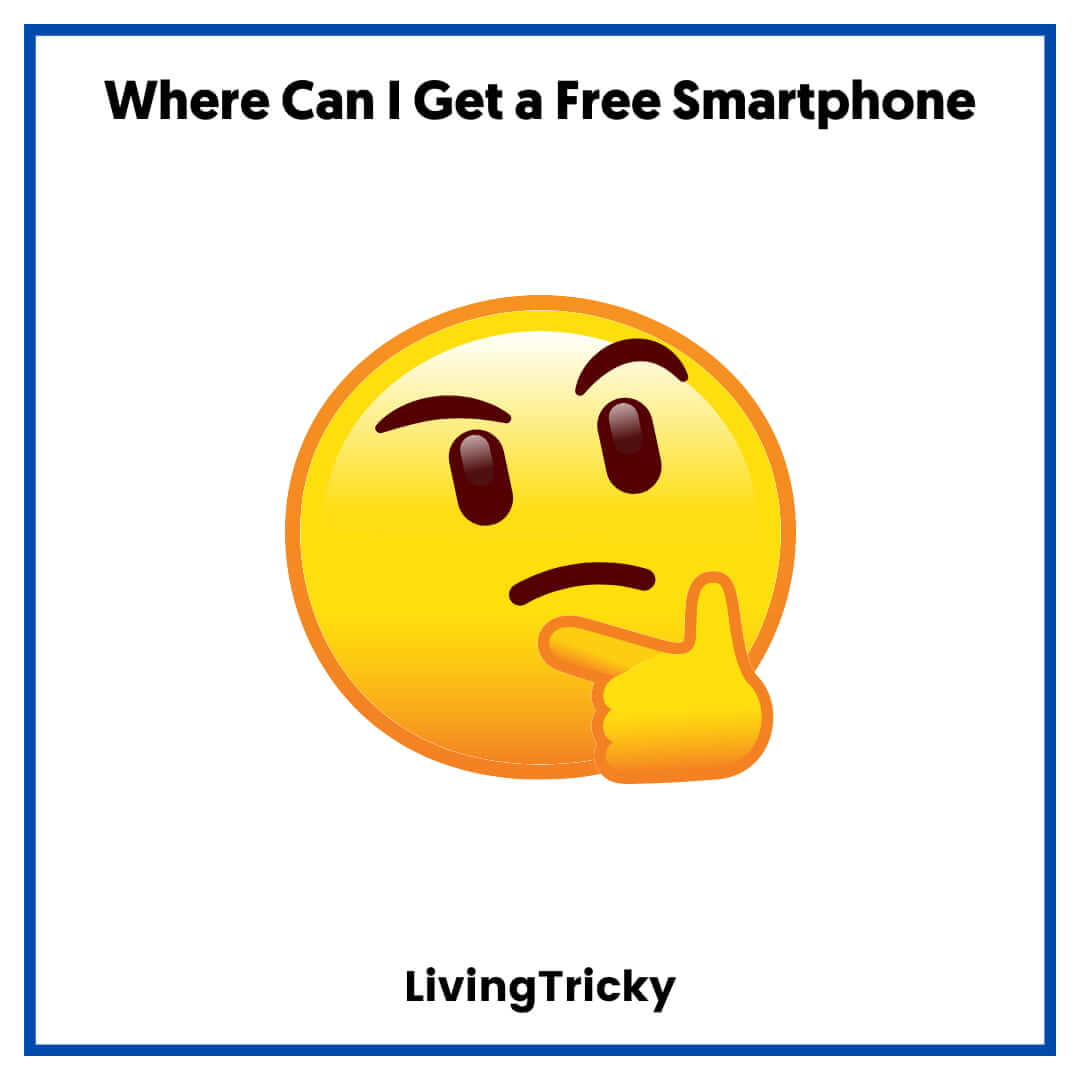 Free online smartphones essentially mean that there are certain online websites where information regarding various schemes for free smartphones are available. You can relax in the comfort of your home and search for these schemes.
If you match their eligibility criteria, you have a chance to win the phone. There are various ways through which free cellphones are provided.
There are some wireless providers such as AT&T etc that offer deals to the customers which sometimes include free smartphones.

If you want

free government cell phones

then you can get through the Lifeline Assistance program where families with low income are assisted with telecommunication services.

The third way is a bit eccentric yet works like a charm sometimes. There are some online giveaways, quizzes, lotteries that have smartphones as their prize. The number of people participating in these events is very huge, so your chances might not be that high however, this doesn't mean it's less than anyone else. 
These are the two main places where you can go, online, for getting a free smartphone online. You can choose any of them according to your needs.
If you opt for any of these, make sure you fulfill the legal requirements that are set by them. We will tell you about some of them here.
Also Read – Best Apple Watch Payment Plan, Bad Credit
Eligibility for Free Phones Online: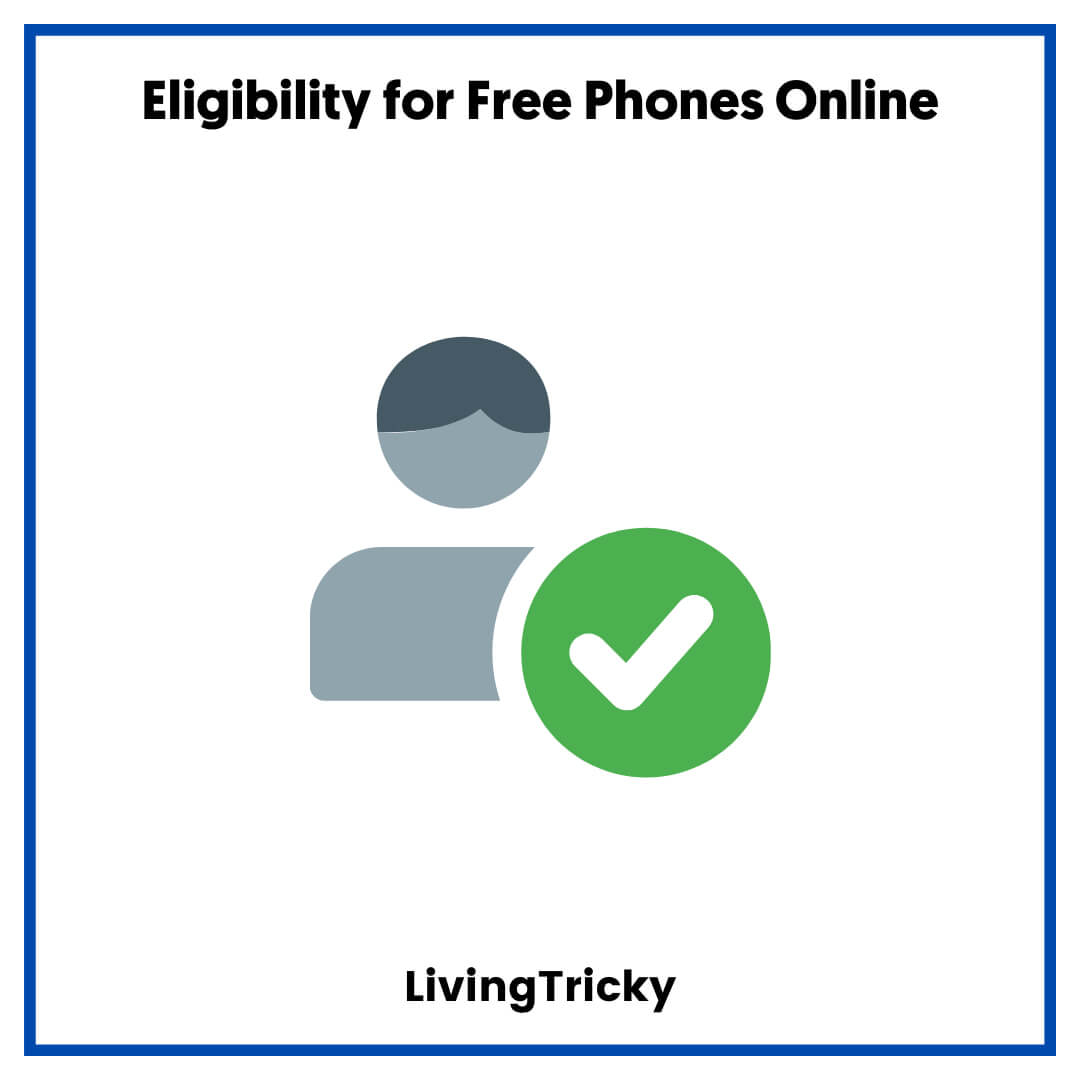 Every scheme, deal and assistance has a focus group where they either want to expand, or work towards their upliftment, or simply increase their customer base.
For this, all these schemes have eligibility criteria set which the participants need to fulfill to get a free mobile phone.
Lifeline Assistance Program Eligibility:
There are two requirements that you need to satisfy to qualify for a free mobile phone from the federal government. Firstly, you must have an income or your household must have an income that is equal to or below 135% of the federal poverty guidelines.
Secondly, you or your household must be a participant in one of the federal assistance programs provided by the government which includes:
Medicaid

Federal Public Housing Assitance

Veterans Pension And Survivors Benefit

Supplemental Nutrition Assistance Program (SNAP), formerly known as Food Stamps

Tribal Programs including Bureau of Indian Affairs General Assistance, Head Start (only households meeting the income qualifying standard), Tribal Temporary Assistance for Needy Families (Tribal TANF).
Food Distribution Program on Indian Reservations:
If you satisfy these conditions, you may be eligible for a free mobile phone or a free government cell phone. On the other hand, government programs are not the only schemes that you can take advantage of, there are wireless providers as well.
Many major providers offer special program-oriented populations schemes that require them to be new clients and/or trade in their old smartphones. There are different eligibility criteria for them.
On the other hand, the free phone deals offered by many wireless providers, especially major ones, are not limited to any specific social or program-oriented group of population.
However, they do typically require you to be a new client (t.i. that you are switching over to their network) or that you add a line. Some deals may also require a phone (your old smartphone) trade-in, and/or signing up for a very specific monthly plan.
Also Read – How to Get Free Government Internet and Laptop for Low Income Families
How to Get a Free Smartphone: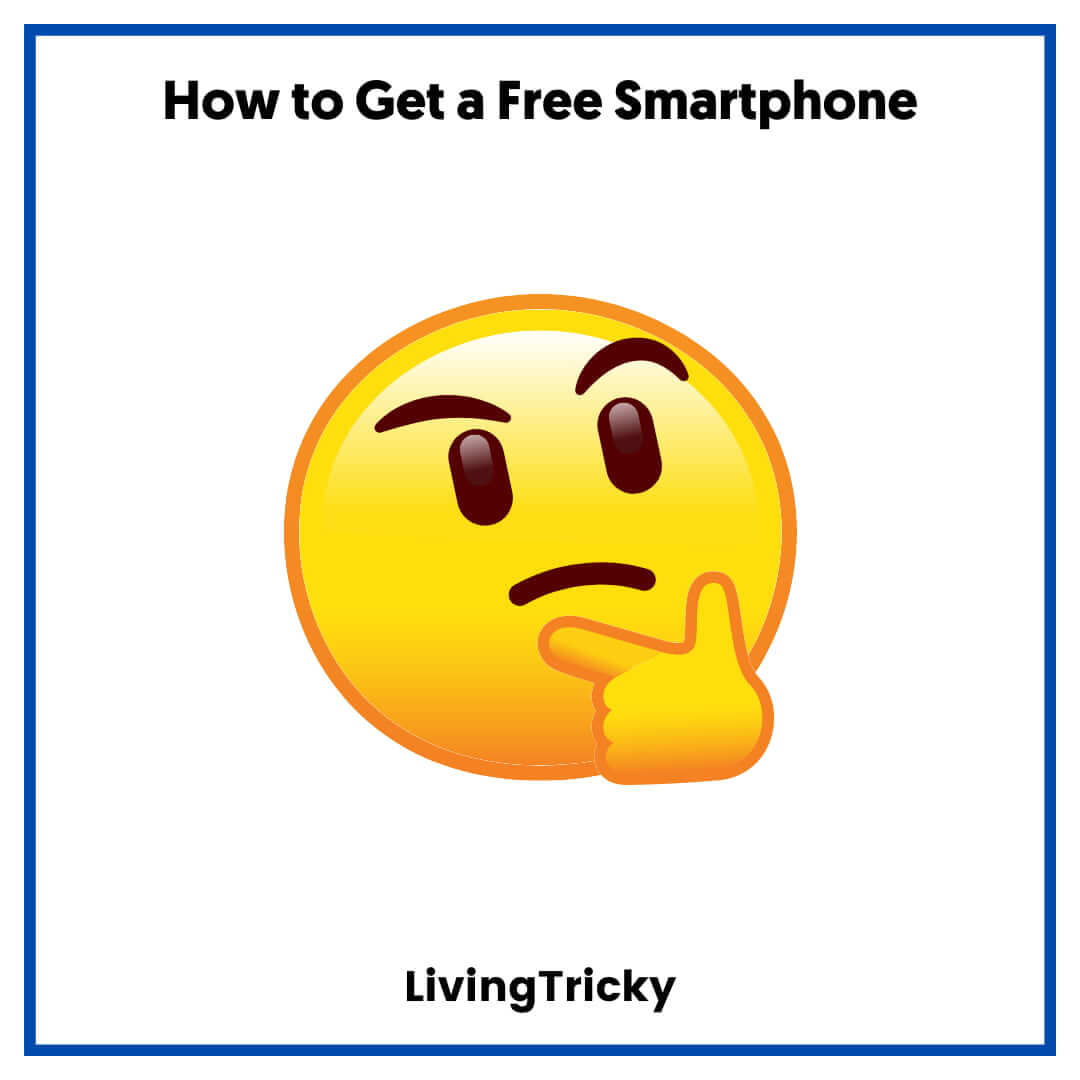 To get free government cell phones you need to enroll in their lifeline support program. If you satisfy the eligibility requirement mentioned above, here are the next steps you need to follow.
Apply online through the National Verifier.

Once you are enrolled, find a wireless service provider that has partnered with the government to offer free phones with government assistance. When you find it, sign up for their schemes.

If your application is successful, which is probable, you will get your phone in short time.
We have a tip for you to keep in mind while filling the National Verifier application form. Also, these tips can be used when you are filling the application forms for wireless providers as well.
Certain documents need to be shown when you fill out the form. These documents are:
1. Identity Proof –  This is very important since the verifier will use this to cross-check your other assistance enrolments or your records. For identity proof, there are various documents you can provide –
Permanent resident card (unexpired).

W-2.

S. government, military, state, or Tribal issued ID (unexpired).

Driver's license (unexpired).

Prior year's state, federal, or Tribal tax return.

Weapons permit (unexpired).

Statement of benefits from a qualifying program.

Military discharge documentation.

Government assistance program document.
2. Income Proof – The next thing you will need is income proof, especially for government assistance programs because you need to be eligible for them, i.e show that your income is below 135% of the federal poverty line. Here are some of the documents you can use as income proof.
Federal or Tribal notice letter of participation in General Assistance.

Social Security statement of benefits.

The prior year's state, federal, or Tribal tax return.

Current income statement from an employer or paycheck stub.

Divorce decree, child support award, etc.
Alternatively, you can also show them program participation proof which requires a cover letter and a copy of the member's card.
Along with it, a document that provides your name, the name of the federal lifeline program, etc which is issued at least 12 months prior and not more than that.
Also Read –How To Get Free Landline Phone Service For Seniors
How Can I Get a Free Phone Online from Wireless Providers: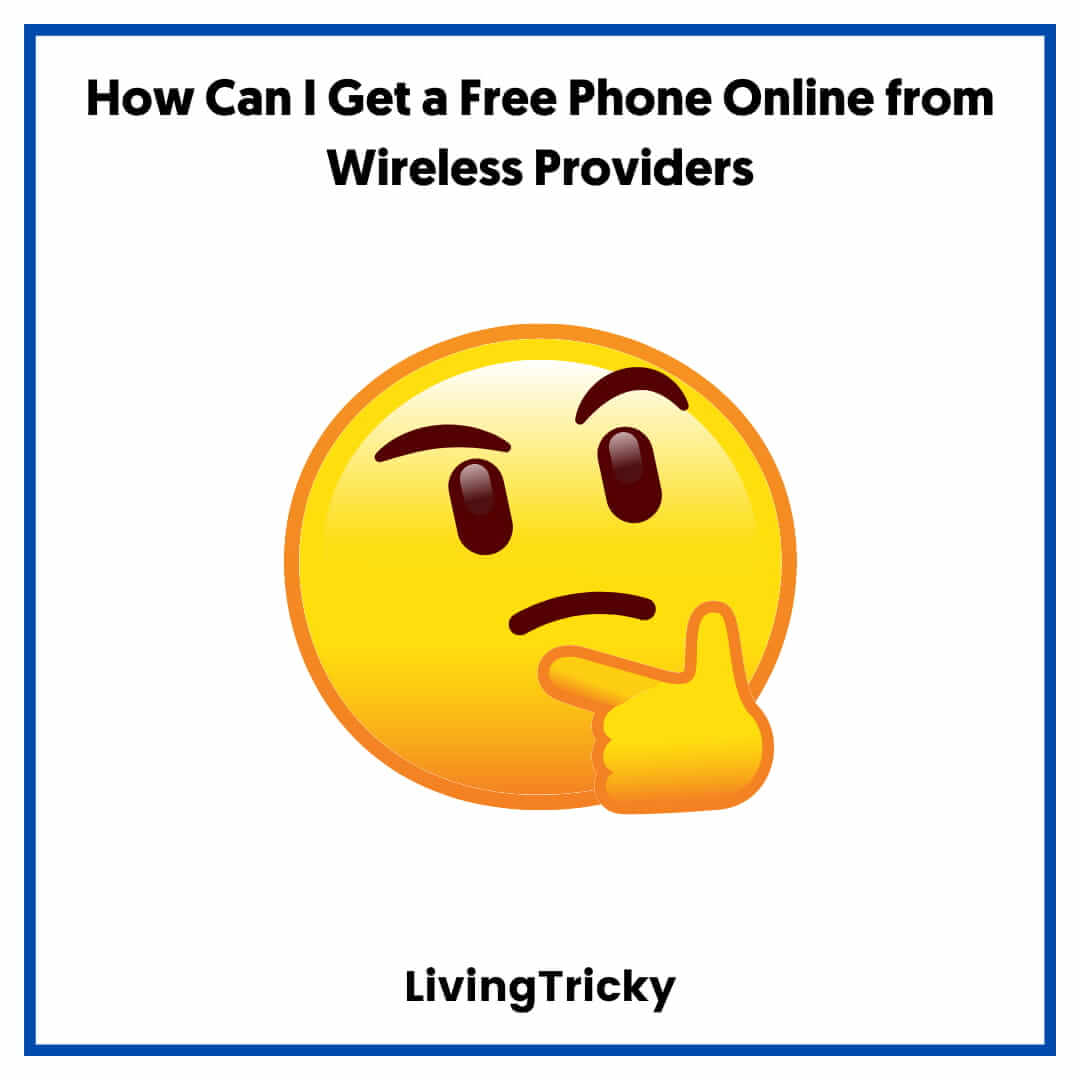 Over with the governmental part, now we are focusing on the schemes that offer private free phones to their customers. There are certain steps that you need to follow, as it is an overall easy process and not as much identification is needed as compared to the government programs.
The first thing you need to do is find a wireless service provider that has ongoing smartphone deals. It is better if you start with the biggest providers since they regularly keep offering them, such as AT&T, Verizon etc.

Next thing is, search for the best offers in the market. Choose the plan that suits your needs.

Select a phone model that is fit for you.

In some cases, you will have to pay the first monthly fee of the plan offered on the phone, or an activation fee, so if that's the case, keep the payment ready.

Once all this is done, you can receive your smartphones In no time.
We understand that finding these schemes, as we have mentioned, can be a tricky task to do. We have come up with some of the best wireless providers that run such assistance schemes for free prepaid phones.
This list is not exhaustive, however, we have tried to include the best options to choose from.
1. Verizon:
Verizon is known for bringing out schemes to give out free phones online. It is one of the best wireless service providers in the United States. They have some great free phone deals available.
Some phones available in the schemes are iPhone 7, Alcatel AVALON V, LG STYLO, Moto g7 Play, etc. These are some great smartphones in the market. Also, Verizon keeps changing its offers from time to time.
They have great customer service support and good network coverage also, so you don't need to think about the connection.
2. T-Mobile: 
T mobile is also one of the best ways to get a free phone. It is one of the most powerful and reputable companies in the country and runs some special deals that give free prepaid phones. They are currently having schemes That offer T Mobile REVVLRY, LG ARISTO etc.
They have certain terms and conditions in their schemes to make sure you read them before signing up. T mobile is rapidly expanding its network presence around the country by going deep into areas and providing signals and services.
You can also take advantage of their cheap monthly plans along with the free smartphones.
Also Read – How to Get WiFi Without an Internet Service Provider: 5 Ways
3. AT&T:
This is also one of the most reputable and powerful wireless service providers in the United States. They have great service coverage and also offer some offers for veterans and military personnel.
If you are eligible for their deals, you can have a free smartphone for yourself. These are Samsung Galaxy A10e, iPhone 8 and others. Some terms and conditions apply to them so make sure you read them.
AT&T is also rapidly expanding its presence along with the country. They have already offered great services for decades and intend to continue providing these services in the future as well. You can take advantage of these schemes. 
4. Sprint:
Along with the companies mentioned above, Sprint is also becoming one of the best service providers with 4G and 5G technologies emerging. They have great coverage.
Sprint is also known for giving good deals where customers can sign up for the plans for free smartphones including iPhone 11, Samsung Galaxy S10 and many others. They have some terms and conditions which can be found on their website online.
Samsung, Apple, LG are one of the few companies that have tied with Sprint mobiles to offer these deals to their customers. The best thing is that you can also have their cheap plans which are affordable and give good coverage throughout the country. 
Also Read – 3 Ways to Get Low-Cost and Free Cell Phones for Seniors and Disabled
5. Cricket Wireless:
Cricket wireless is known for offering affordable phones for all types of communities and citizens in the country including senior citizens. They also have some amazing deals.
They offer phones such as LG Harmony, LG fortune, J2 pure, Samsung Galaxy Amp Prime 3, etc. All you have to do to be eligible is to buy their plans. You can visit their websites for more detail. 
Cricket wireless keeps offering deals and schemes for their customers. They are known for offering schemes that benefit their customers the most. Senior citizens, military personnel etc are eligible for their schemes and this keeps changing.
They have tie-ups with different phone companies so you don't have to worry about missing out on one particular phone. Samsung, LG, Apple etc all offer phones with cricket wireless so most of them are also included in their schemes. 
6. Metro by T-Mobile:
Metro by T mobile, like a sprint, is also a company growing fast in the 4G and 5G networks. They are offering great coverage to the customers along with some amazing deals for free smartphones. These smartphones include Samsung Galaxy A20 and other similar phones.
They have certain terms and conditions which you can find on their website. 
These are some of the free deals that you can grab that are offered by big companies. They have lesser documentary requirements as compared to the government programs and it's not necessary that you need to be below the poverty line.
However, they may have their own terms and conditions so make sure you read them before signing up. 
Now we are going to answer some frequently asked questions to clear away any doubts.
Also Read – 3 Ways to Get Low-Cost & Free Cell Phones for Seniors and Disabled
Frequently Asked Questions: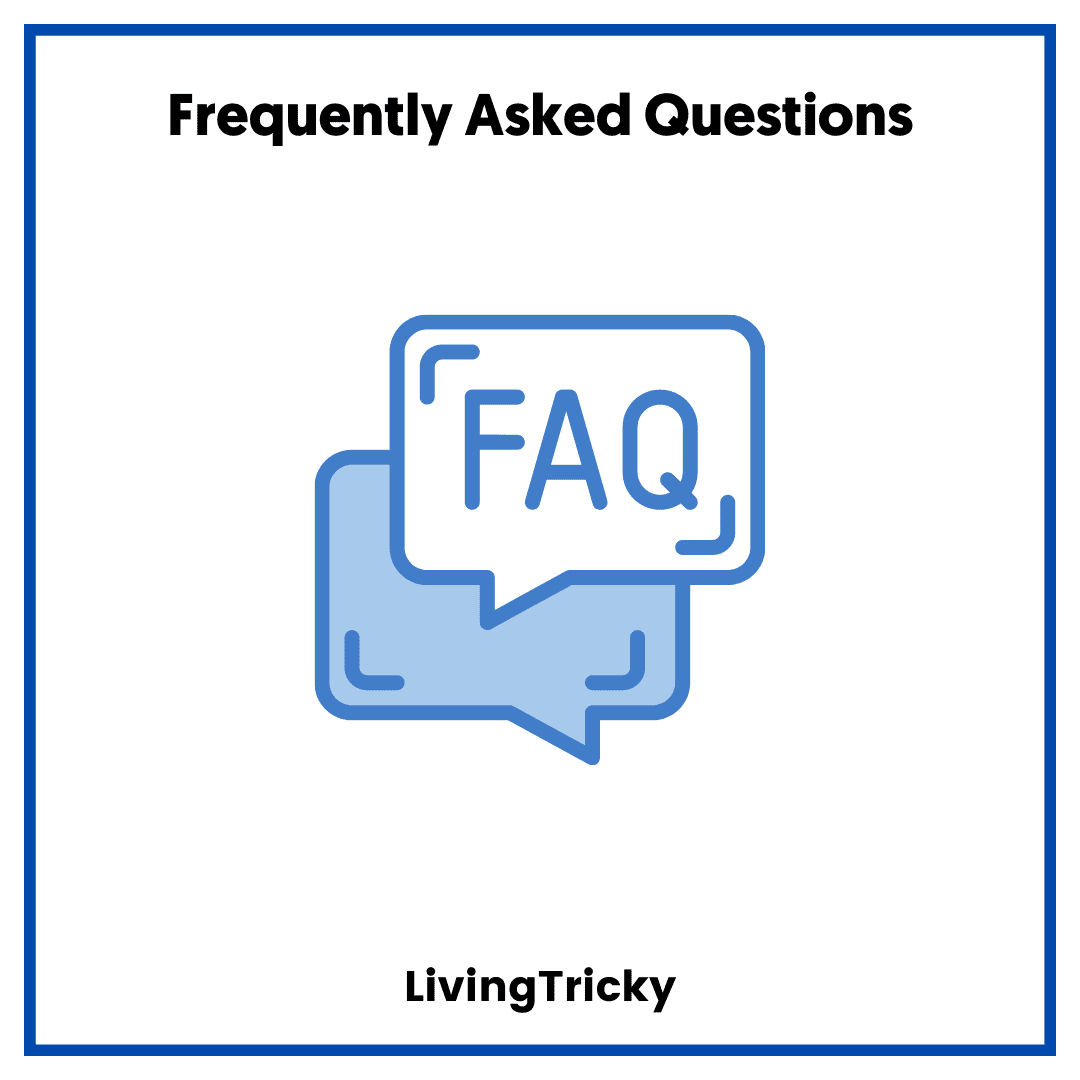 1. How Can I Get a Free Phone Online?
Well, we have already answered this question above in detail by explaining the Lifeline Assistance Program by the federal government and highlighting various wireless providers that offer deals for the customers.
This information is more than enough to answer this question.
2. Are These Schemes Safe?
Yes, absolutely. Half of them are federal schemes that have the highest level of authenticity and the other is by big companies that have no intention to dupe the customers.
However, if you get schemes from companies like Apple itself for free phones, chances are that they are fraud since mobile companies do not provide free phones usually.
Make sure you check the authenticity of this information on the offo la website or call the company executives. 
3. Are There Any Other Methods for Getting Free Smartphones Online?
Yes, there are other methods. You can participate in some giveaways offered by promotional websites and their social media handles. There is no eligibility requirement and anyone can sign up sitting from their home regardless of the country.
The down side of such giveaways is that the chances and probability of you winning are very low.
So it is a better option to opt for the schemes mentioned above if you really need a phone. If you want to rely on your luck and have no urgency, these giveaways are also a good option.
Like this post? Could you share it with your friends?
Suggested Read –
Ending the Article:
We hope that the information we offered was worth it. As mentioned, there are two types of sources from where You can expect to get free smartphones online, these include government federal programs and private wireless service providers offering deals for signing up with them.
You can choose either of them based on your preferences. If you are below the poverty line then government programs are the best for you. 
The companies that offer schemes for free smartphones have good customer service and offer great coverage for their connections, that is how you know they are reliable. You can choose any of them and get your hands on your favourite smartphone for free.