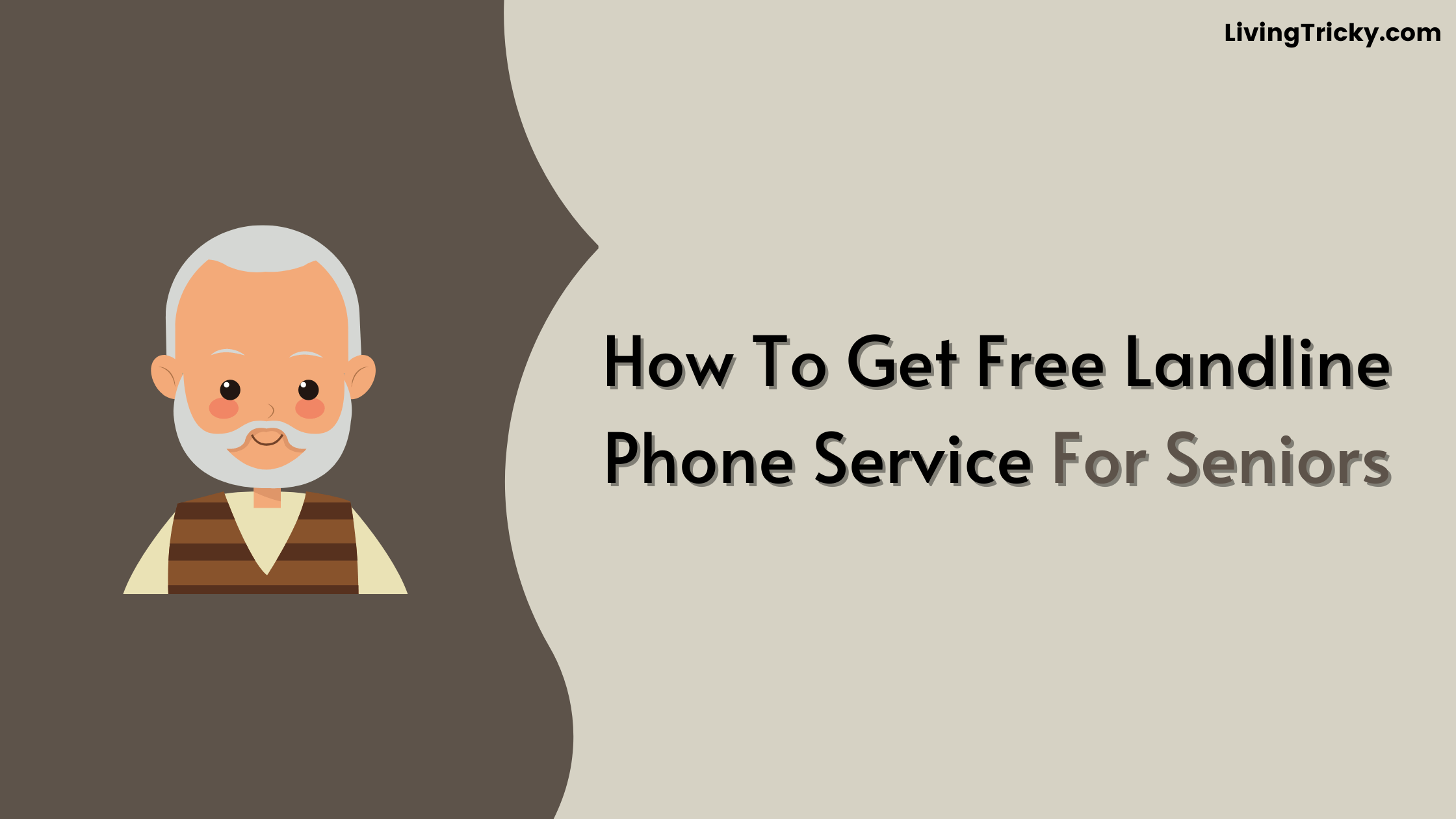 Today I'm going to share with you How To Get Free Landline Phone Service For Seniors.
Senior people are a blessing to us all. They light up our lives and gives us wisdom like no one else. This is why we need extra something to show them our gratitude for doing everything they have done for us.
When it comes to our parents, there's nothing enough we can do to pay back their debts, but we can at At least try. 
Not only as a son or a daughter, we as a country can also try to repay our debts to the seniors. Many schemes and federal programs are running that help our seniors live their lives in a bit easier manner.
For example, there is a free government landline phone service that is operating as a scheme for landline phones for the elderly.
Not only our seniors but there is also another set of people In our country that need little of our help to make their lives easier. Disabled people, or what we prefer to call specially-abled people, are not different but with little help, they can have a normal life.
This is why, we don't only have cheap landline phone service for seniors, In this country, we also have free landline phone service for the disabled.
Since technology has taken leaps and bounds and it often becomes difficult for the seniors to catch up to it, landlines are a good option. Mobile phones come with a technology-oriented user interface with complex features.
These features can't be understood easily by seniors. That is why, landlines serve as a tool to ensure safety, utility and ease of usage to the seniors. 
In this article, we are going to discuss free landline phone service for seniors and free landline phone service for the disabled. We are also going to explain how to apply for a senior phone and how Yoh can get cheap landline phone service for seniors.
Also Read – How to Get Wi-Fi Without an Internet Service Provider: 5 Ways
Eligibility Criteria and Guidelines: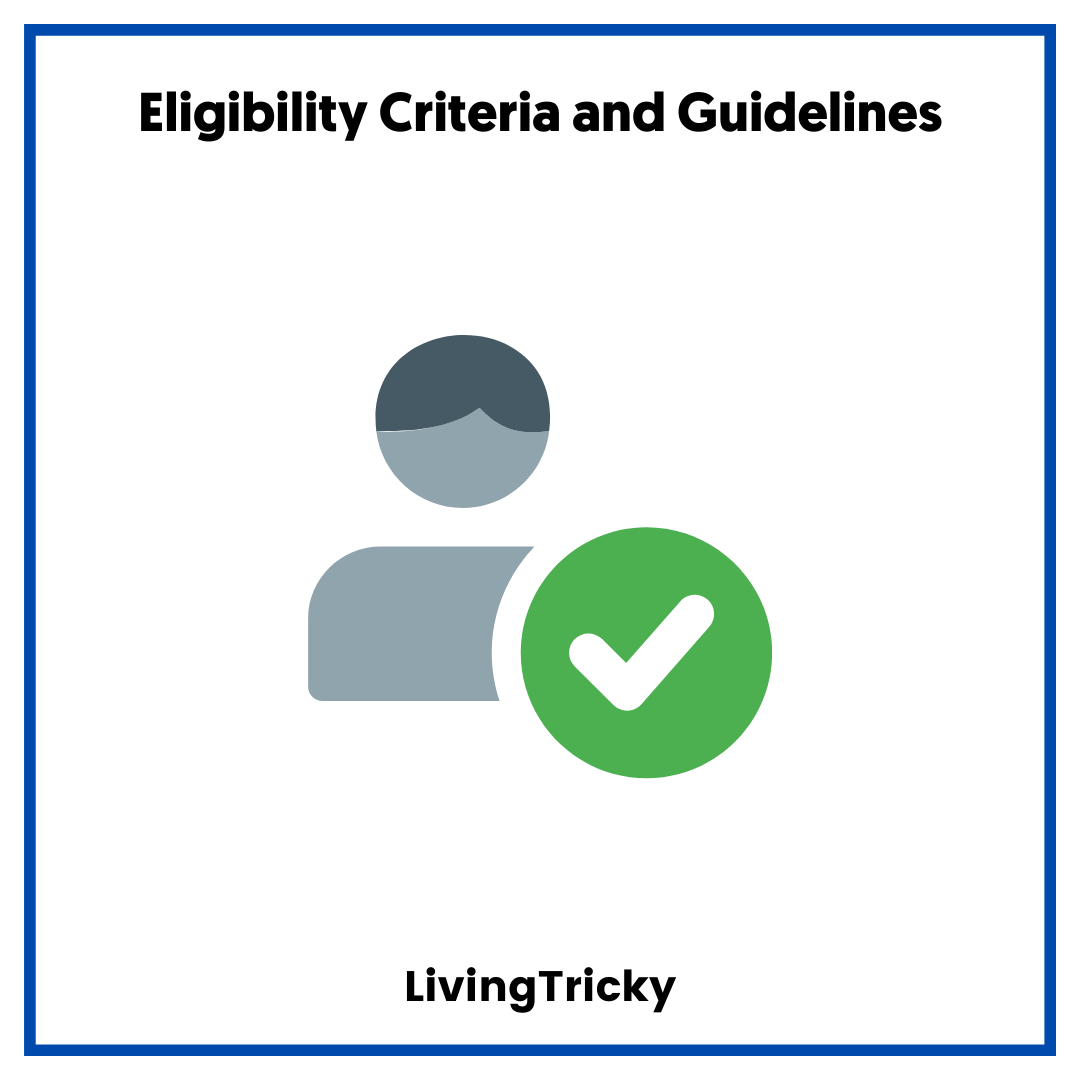 To be eligible for free landline phone service for seniors there are certain eligibility requirements that you need to qualify. They are not very high and remain consistent across different government schemes.
The households that are receiving other government federal assistance like supplemental nutrition assistance programs or temporary assistance for needy families programs can also be eligible for free government landline phones service and free landline phone service for the disabled.
People who are below 135% of the federal poverty guidelines in their income are also eligible for this program. If you are receiving a reduced lunch fee or free lunch via a federal program, you might be eligible. 
If you fall within any of the above-mentioned categories, you can be eligible for this scheme too. You just need to know which assistance you're getting.
Also Read – 3 Ways to Get Low-Cost & Free Cell Phones for Seniors and Disabled
Advantages of Keeping a Landline Home Phone: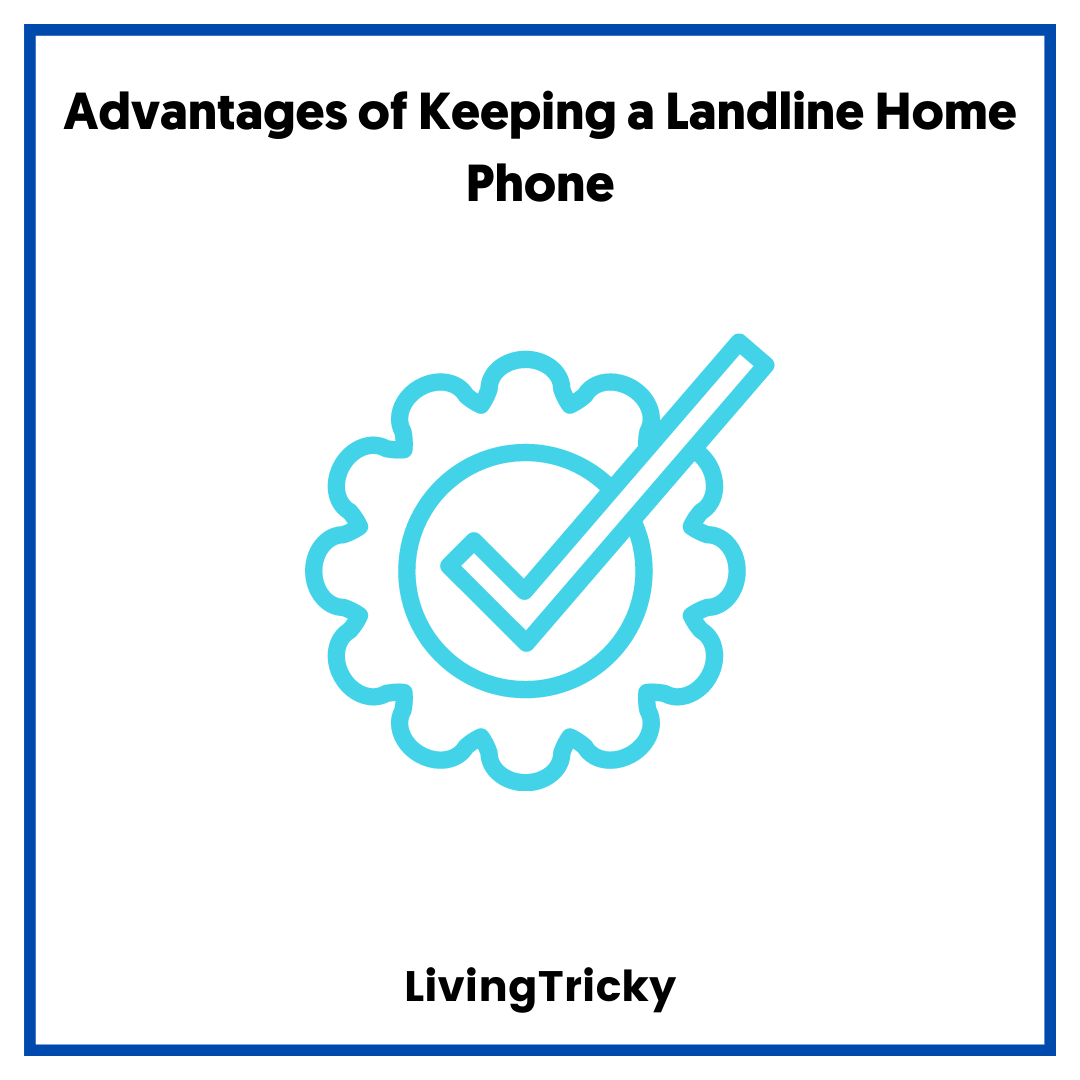 Apart from the fact that they are easy to use, landlines offer many other advantages. Don't go with the flow and consider landlines out of fashion especially when you have a senior at your home. We are going to list out some advantages of keeping it at your place. 
1. Improved Security – If you or your parents are staying in a high-rise building, and you need to call emergency 911, your GPS might not be able to locate your exact location which makes it difficult for people to find your home.
When a landline is connected to the IP address, it shows the apartment number along with the address to the concerned authorities which makes it much safer and secure to use.
Moreover, home security systems also use a landline connection to detect an intruder and open up alarms. If you don't have one, you will have to get an additional device installed that interacts with the office through your mobile connection. 
2. Improved Technology – Landline phones got out of fashion because mobile phones brought much better technology to the market. However, recent models provided in the market are much more convenient and advanced than their previous counterparts.
They have backlights, caller IDs, soft buttons, etc that make them convenient to use. So don't worry about those outdated modes of landline as new ones are just as good as mobile phones. 
3. Better Sound Quality – ANother great feature for landlines is that they have better sound quality than mobile phones. Their sound system is built efficiently, and due to a single placement, the signals don't get interfered with much during the calls.
On the other hand, mobile phones often lose signals due to interference, even if it is from a wall or a ceiling.
Also Read – Is Cricket Wireless GSM or CDMA Service Provider
How to Get Landline Phones for the Elderly and Its Services: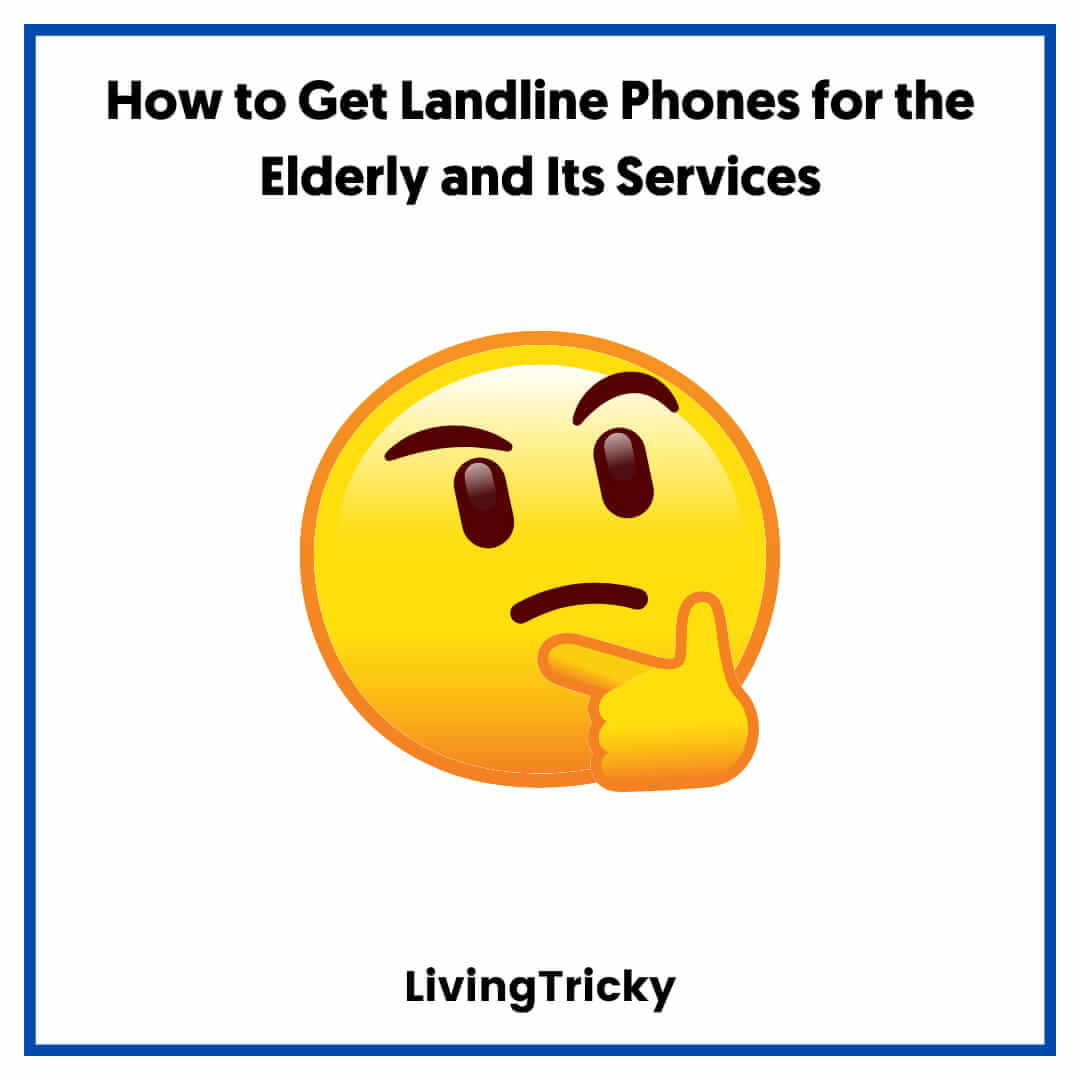 There are certain tips and tricks that we are going to inform you about on how to apply for a senior phone and how to get one.
The first step is that you must find out if a wireless service provider is operating in your area that offers a Lifetime assistance program. This will help you in determining whether you are eligible for the program or not.

Through this lifetime assistance program, you will get free phone services after signing an agreement. You need to make a deposit or pay monthly charges as applicable. 

We are providing you with a list of programs that make you eligible for free government landline phone service.
Food stamps, Medicaid, Supplemental Security Income, Low Income Home energy assistance program, Federal public housing scheme, Woman and Infant children etc.
If you are eligible for these programs, and you are a senior or there is some senior in your house, or for that matter any specially-abled person, you will be able to take advantage of this government scheme also.
Now we are going to tell you how to apply for a senior phone in a detailed manner.
If you have a lifeline phone provider, you can enrol in this landline program through them. The only requirement is that eligibility documents need to be shown to authenticate your eligibility.
This may include current employer, previous year tax returns, child support, retirement, unemployment benefits etc. 
Call your landline service provider and tell them about your application request. They will provide you with an application form, and you need to fill and sign this form. Once this is done, you need to attach the evidence of membership that you are eligible and receiving benefits from any of the programs mentioned above. You might also have to show proof of revenue in your application. 

Once this is one, your application will be considered and all the people qualifying will have to complete four steps to complete the process. 

Once you are qualified, you need to show your revenue and other eligibility documents as well. These include an award letter to prove membership to SNAP, Medicaid or any federal program. Additionally, a tax return also needs to be shown to prove that your income is below 135% of the poverty guidelines. 
This is done because these services are offered based on revenue.
Also Read – AARP Landline Phones For Seniors – Best Choice
Free Landline Phone Service for Seniors: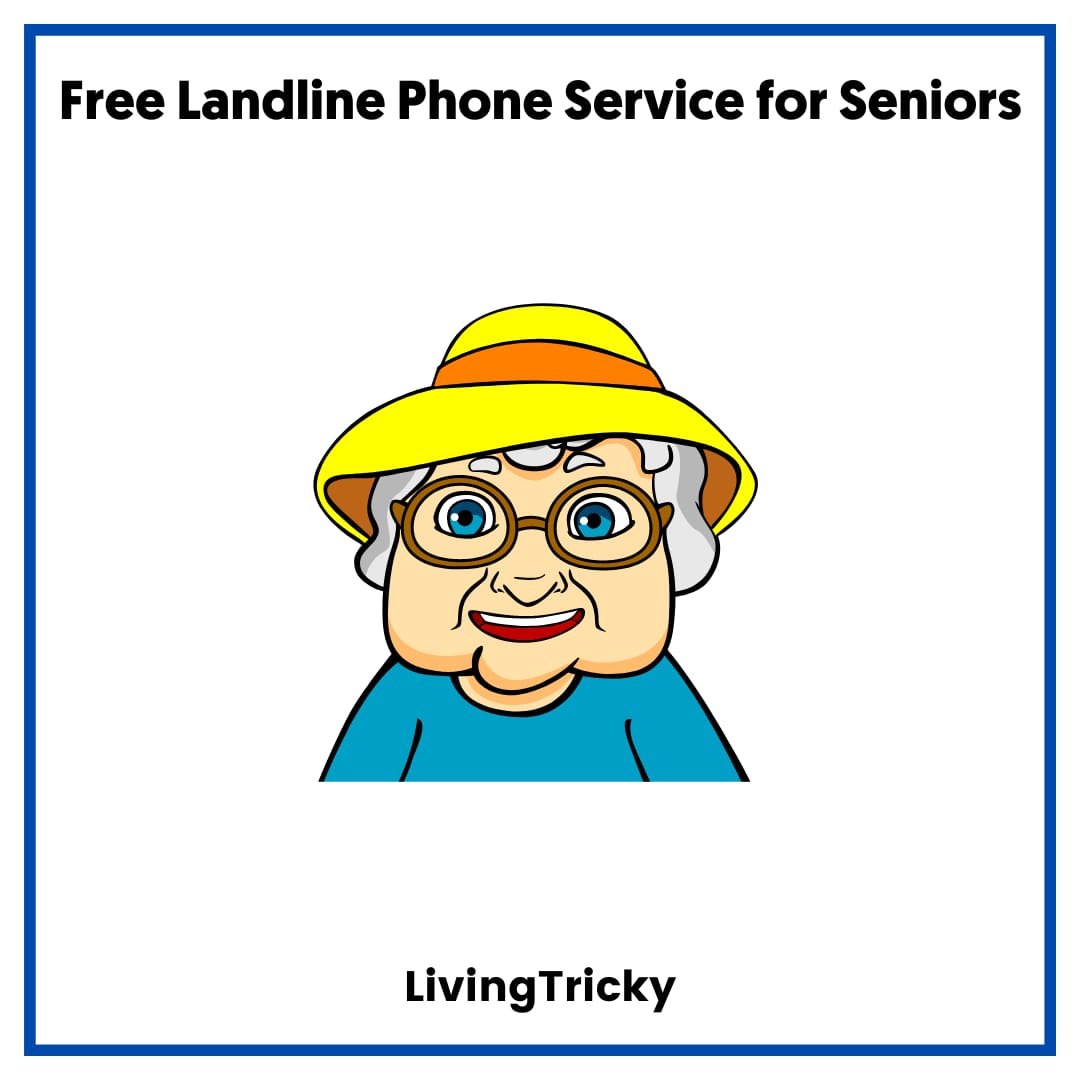 Now that we have provided you with official ways, we are going to tell you about some alternate ways through which you can get free landline phone services. 
MagicJack:
It is a free landline service that links there users with their VoIP adapter and the PC. This USB adapter allows you to connect your phone to your PC. It is a good landline phone with cheap prices, suitable for seniors.
The only thing that needs to be ensured is that you must keep your PC on all the time to make the phone work. There is no need for any extra device for operating this phone. 
The annual cost of this landline is $20 which covers Canada as well. As far as other countries go, you can call there with a small amount of fee per minute. 
The company has already addressed one of the biggest issues in this phone, which was no portability to the home number. However, with a small gadget, you can relay the dial tone to any other phone, all you need is an internet connection. 
Setup Landline With Google voice:
Google is known to be one of the best service providers in phones. It has started providing home phone services that come with voice calls, forwarding, blocking and even texting.
Google Voice allows you to direct your calls and connect your phone with that of another. All you need to do is set up your phone with google voice and then speak to it whenever you want. 
This is one of the cheapest and most convenient methods out there. 
Phone. Com provider:
Phone.com is one of the most reliable free VOIP service providers, especially for seniors. It has convenient and cheap plans that start from $19 providing unlimited calls. It also comes with blocking, voice mailing and queuing features.
It also provides business plans at the same cost. Its exceptional services and good customer connection makes it a wonderful choice for seniors and the disabled.
Skype:
If you only know skype as a company that provides video calling services, you are humbly mistaken. Skype also provides VOIP services to its customers that enable your landline to be linked with the recipient's home phone.
It can provide unlimited call subscriptions to the customers at convenient costs. Their costs depend upon the country and region you are operating from. 
One of the main advantages of using skype is that it is a  trusted company known for ensuring their customer's wellbeing. It provides good connectivity at a minimal cost.
Star Link Wireless:
If you want the services of one of the largest and oldest government cell phone companies, Safelink wireless is the perfect choice for you. It offers services to more than 2 million customers all around the globe.
This company is perfect for getting a free landline phone service for seniors, and you will get 500 minutes of calls for 30 days included along with unlimited texts. It is a part of the government scheme that runs throughout the country.
If you are enrolled in any of the federal assistance programs, you can get these services. If you have your income below the poverty guidelines you qualify for it. Additionally, you must also show proof of US residency to be eligible for this service.
If you want to be eligible you need to show documents supporting all the information asked above. 
Reachout Wireless:
This is also one of the biggest wireless carriers in the US that offer free government phones to families that are below the poverty guidelines provided by the US government. It offers 250 minutes of free talks all over the country.
To be eligible for this, you need to be enrolled on any of the assistance programs offered by the government and you must show documents supporting your claims. It provides 250 minutes for California and 350 minutes for Oklahoma.
Therefore, your location can also help you get a fair deal with this service provider. 
Assurance Wireless:
Managed by Virgin Mobile, this provider also offers great deals for seniors, specially-abled people and financially disadvantaged sections of the country. It offers free cell phones, monthly income, along with unlimited messages.
If you are a member of any of the federal assistance programs, your application will pass through easily. 
Budget Wireless:
This service provider providers great coverage with 250 minutes of free calls and 250 texts messages for a month. If you want more, you have to pay a bare minimum of $5 to the providers for added texts and calls.
It also has a range of prepaid plans for its customers and they don't charge any contracts fees etc. It providers countrywide coverage along with good coverage.
The provider also allows voicemail and Caller It features for its clients. If you want a flexible plan, this is one of the best out there
Now that we have answered all the questions generally asked, we are now going to focus on some frequently asked questions about free landline phones for seniors.
Also Read – Buy NOW With Monthly Payments on Electronics No Credit Check
Frequently Asked Questions: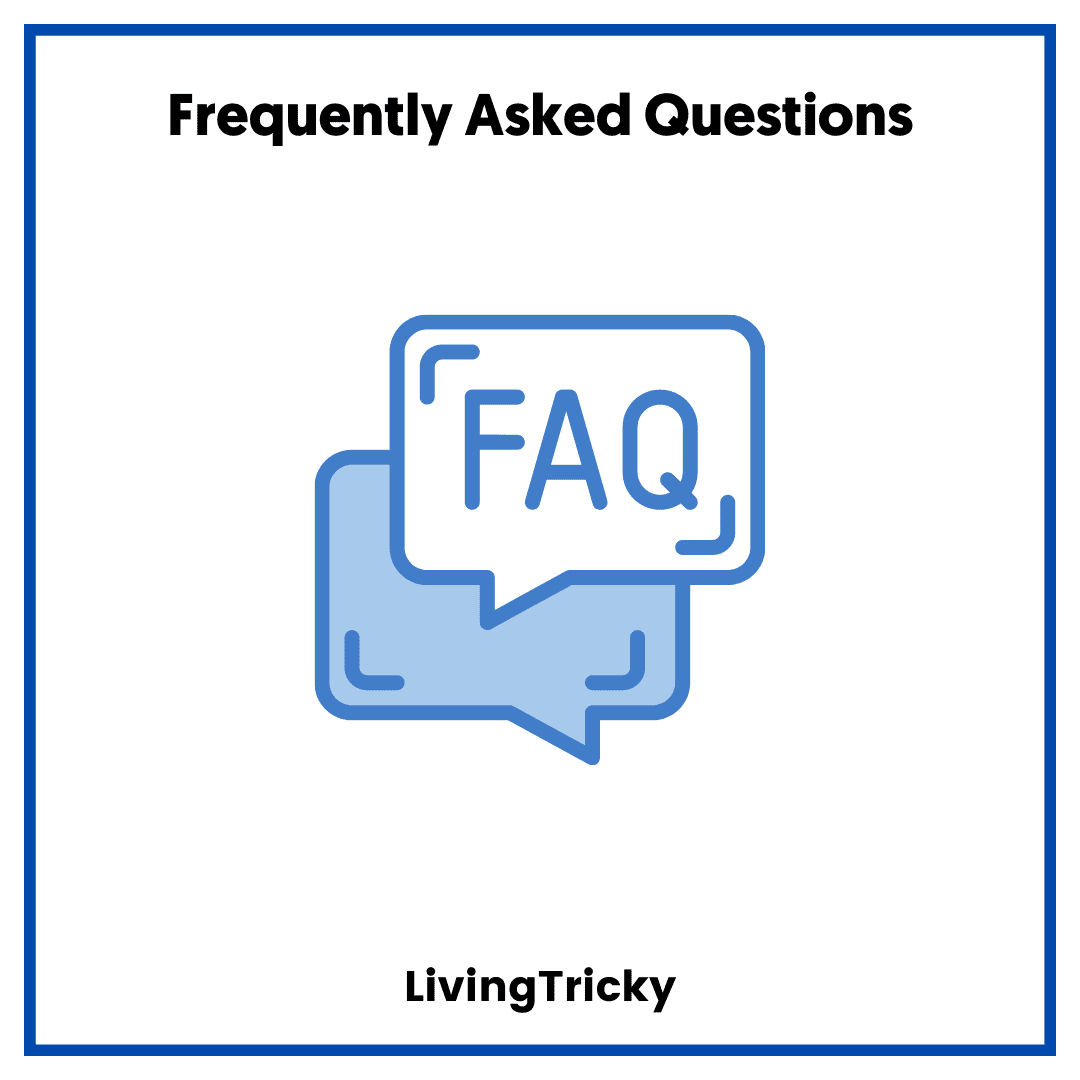 1. How to Prove Your Income?
You can use the previous year's state or federal income return or even a recent revenu statement from your employer. If not this you can also show workers unemployment compensation benefits received by you to provide your eligibility. 
Any other form of document including child support, divorce decree etc that shows your official income is welcome for these schemes. 
2. How to Prove Participation?
This is a very important question that needs to be addressed. Proving participation is an essential step to be eligible for free government landline phone service or free landline phone service for the disabled.
free landline phone service for the disabled, how to apply for a senior phone, landline phones for the elderly.
Firstly, you need to show the name of the program you are enrolled on. For example, if you are in médicaid, you need to inform them about it.
After this Yoh needs to provide the name of the government administrator who provided you with the document for these federal benefits. 
Secondly, you need to provide the date of insurance which may the last one or a future one that matches with the benefit period. 
Thirdly, you need to show your income documents as well and if you are below 135%, you will qualify for lifetime assistance. 
3. Is Landline Better Than Mobile Phones?
This is a very subjective question since each person has different needs on their devices. Some use to socially interact with people more than using it to make calls, while others also have business purposes.
For seniors, landlines are always a better option since they do not pose complicated features that are hard to understand. 
So the answer to this question depends upon the type of needs you have. Landlines are always a good option for people who generally stay at home and don't want to use mobile phones much, like seniors.
It cannot be a substitute for mobile phones but they are very good complementary devices.
Like this post? Could you share it with your friends?
Suggested Read –
Ending the Article:
We have outlined everything there is to tell you about landline phones and their uses for seniors. We have also covered how to get free phones for seniors, and what are the different plans that are benefiting them.
In the end, we have also answered the questions frequently asked by people looking for such options. The advantages of landlines phone over mobile phones are not new, and they continue to increase due to their simple and easy to use features.
More and more people are preferring to go back to landlines being installed at their homes for better safety and coverage. 
Staying in touch is a very important part of humanity. We all need to be social and for that, we need a mobile phone now. This does not stand true in all situations, since landlines are also a great option now with their enhanced capabilities and technologies.
If you have a scenario at home, do consider giving them this present and letting them know that you value them and care for their safety.