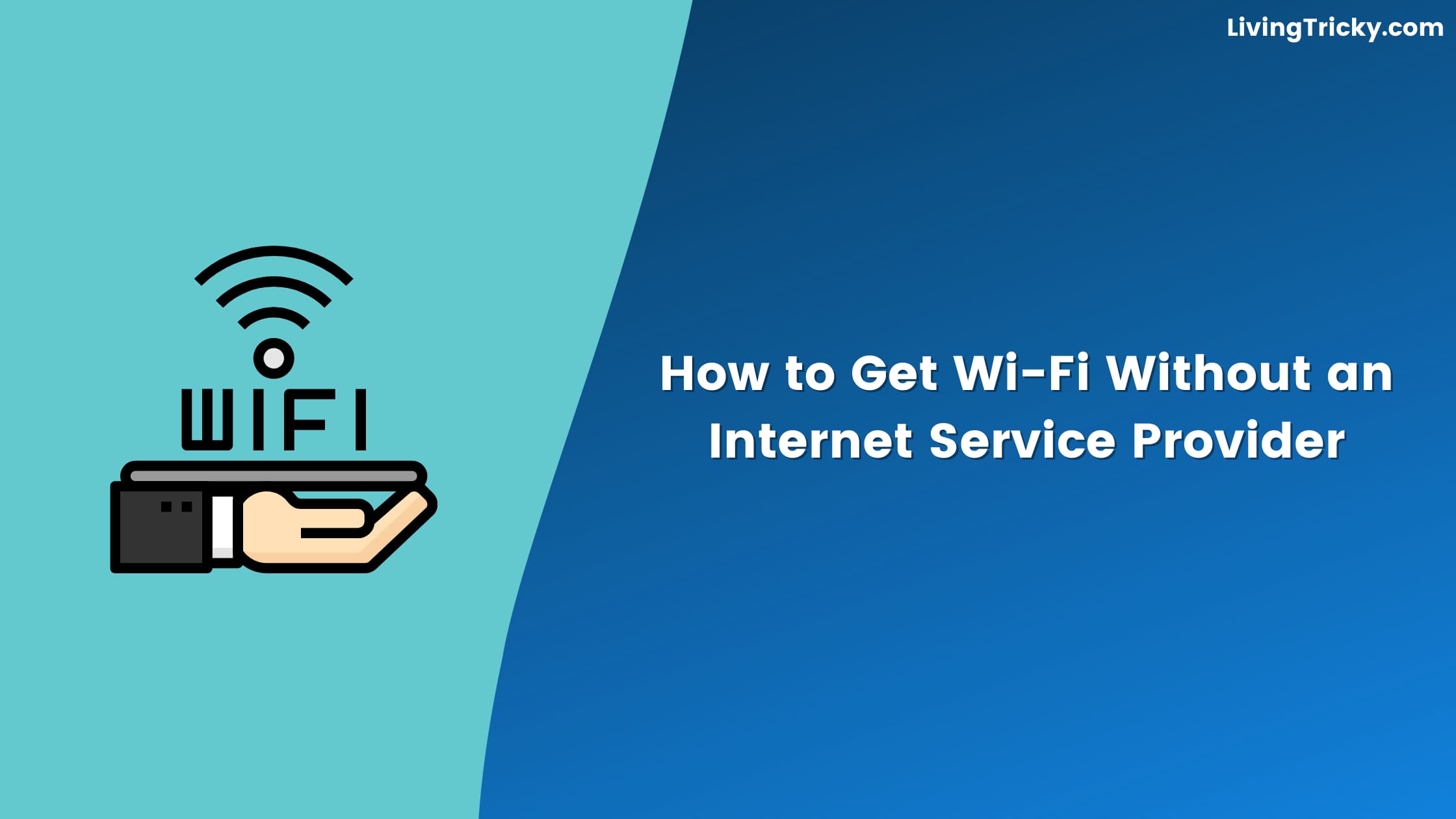 Today I'm going to share with you How to Get Wi-Fi Without an Internet Service Provider.
The Internet has become an important tool in today's world. With covid 19 engulfing our social lives, the internet was the saviour. It helped us stay connected to people, work and the rest of the world.
Without it, it would have been very difficult to survive or even bring the cultural and economic conditions back to normal. In developed and developing countries, the internet has become a necessity. It is used for almost all types of activities including education.
Even though the internet is a necessity for everyone, it is not easily available. It is not as cheap and some amount needs to be spent on data plans. Not everyone can afford these data plans, but everyone does need them.
Have you imagined how your life would be if there was no internet? Well, no need to do that. Even if internet data plans are expensive for you, we are here to help you with that.
Even though before, internet plans were very expensive the rates have come down drastically after the companies realised that they can expand their customer base exponentially by reducing the price.
And this happened too, when the prices were lowered and more data was provided in mobile connections, the number of people using the internet grew further.
Today, the country relies on the internet, and thanks to it, it helped us be sane during these tough pandemic times as well. 
In this article, we are going to tell you about different ways on how to get free internet at home without paying. Yes, you can get free high-speed internet without paying for it.
There are many ways for it, but first, you need to know some basics and then proceed towards various plans that Yoh can opt for. We will also cover the eligibility criteria for obtaining these free connections.
Also Read – 3 Ways to Get Low-Cost & Free Cell Phones for Seniors and Disabled
Things to Know:
There are some basic things you must know before dwelling on this topic on how to get free wifi at home.
We are going to explain some basic terms to you so that when we use them further in this article, you don't get confused. Our main aim is to provide all relevant information to you here.
Internet Provider – internet provider is a company that works as a service provider through their transmitting towers and satellites. They provide you with the internet by allowing you to connect with their network. They are known as internet service providers or ISPs.
Wireless Providers – These are cellphone service providers. These service providers have updated their technology and are now using 5G and 4G technologies along with older versions of 2G and 3G. Once the data signals are dismissed to the towers via ISPs, you can get connected to the internet.
Hotspot – Hotspot is a connection or a device that creates wi-fi signals without any router or cables. It provides wireless signals to other devices and can be created through a phone. Most smartphones today have hotspot technologies that can create hotspots and help other nearby devices to connect to the internet originating from the host device.
Tethering – Tethering means connecting a device, mainly a phone or a PC with the USB cable to the local modem which allows the user to access the internet. Tethering is now being replaced by Wi-fi and hotspot technologies because it is relatively complicated and poses many problems with connectivity. Its strength is not as good as wifi.
Now that we have informed you about different terminologies in the internet world, we will tell you about some different ways through which you can get free high-speed internet.
Also Read – Is Cricket Wireless GSM or CDMA Service Provider
Get Wifi Without Internet:
You must have thought at least once about how to get wifi without an internet provider. Don't fret we are here to explain how to get free wireless internet, all you have to do is follow the methods described below.
1. Mobile Hotspot – mobile hotspots are one of the best ways to get free high-speed Internet without paying for it extra. We have mobiles with us and most of us use data in them because otherwise, smartphones are useless.
You can go to your settings and open the network to switch on your hotspot. If your data is also on, it will automatically create a hotspot which can then be used to operate the internet on the laptop or any other device.
Another great way to have a hotspot is to buy a hotspot creator which also works on the SIM. It is an independent hotspot creator that can be used to create wifi signals. It is a much cheaper option than wifi connections.
You need to ensure that you have a good data connection. For this, you need to choose a service provider that has good connectivity in the area. You can stream videos, work and do anything else on your PC with this internet.
2. Tethering – if you are looking for how to get free wifi at home this might not be an ideal option for you, but it is much cheaper. You can connect your PC with the USB cable and work on your laptop.
It has its complications and limitations therefore it should only be an option when you don't want to get wifi for your home. 
3. Public Wifi – if you are looking for how to get free wireless Internet, this is the best option out there. You can visit public places like libraries and cafes that provide free wifi. Some of the states and cities also have free wifi provided to the citizens.
These wifi connections sometimes aren't open for everyone, so if you are in some care or a restaurant Yoh can order something and then ask for access. It's as simple as that.
If you want to know the locations where you can go to locate these WiFi's, you can download an application called wifi map from the App Store. It is free software that helps you locate different free wifi locations 
4. Wifi Dongles – these are small USB devices that are larger than a pen drive. They use a SIM card to operate which works on the internet-connected on the SIM card.
If you want to work flawlessly through this service you need to have a good data connection in the SIM card. These are very easy and convenient wifi connections that can be carried out and are not restricted to your home. 
5. Try Your Luck – another great way through which you can get free Internet is by simply searching for signals at your home and if you are lucky enough you may find some open wifi signals being caught by your phone.
It is a rare find since people hardly keep their wifi open without a password but You can try it out.
Also Read – AARP Landline Phones For Seniors – Best Choice
Ask Your Neighbour:
The ways that we have mentioned above do not necessarily result in you getting free wifi. The best thing to do here is simply to ask your neighbour if he is willing and kind enough to grant you access to his wifi.
For this, you must have a good relationship with them since social cues dictate that you cannot seek help from those in whose bad books your name pops up. Alternatively, if they are not in your good books, it will be awkward asking from them. 
If you share a good relationship with your neighbours, there might be a chance that they are good samaritans and want to share their wifi with you. In these cases, if they are kind enough they might even let you use it for free.
This is the best option since you don't have to invest in anything except maybe a router that enhances the signal strength from another house. 
If your neighbour agrees to this deal, make sure you operate the internet in an area where obstruction between your device and the router is as little as possible.
Since signals are coming from another house, there might be distance and walls that can cause obstructions in the signals. You can rectify this by placing your device near a window that opens up to your neighbours. 
Don't be disheartened when you are not able to have free internet. You might be lucky enough to have a good neighbour, and that's important too. Just make sure you don't fight with them.
Also Read – Buy NOW With Monthly Payments on Electronics No Credit Check
Frequently Asked Questions: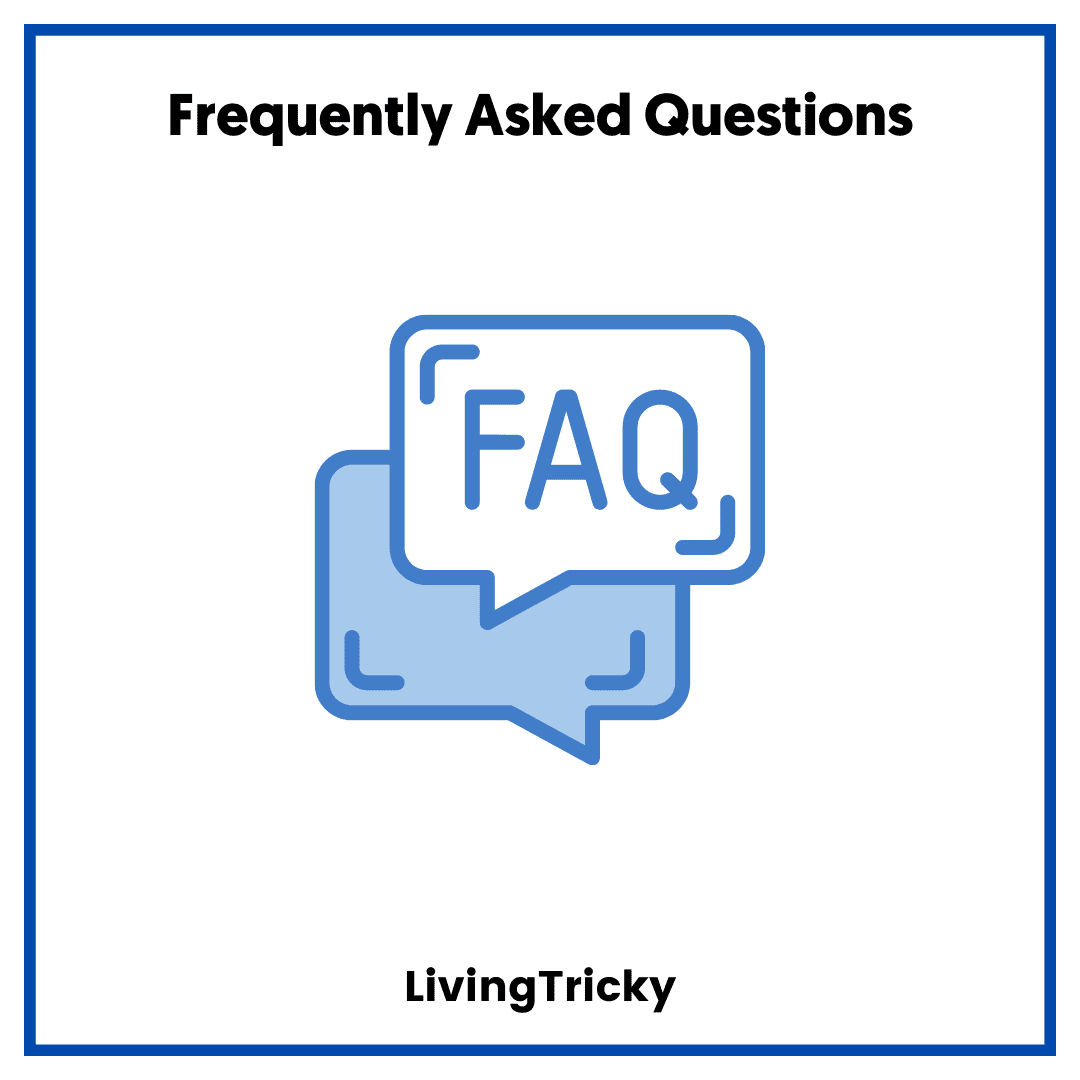 Now that we have explained various ways through which you can get free wifi without paying for it, we are going to answer some questions that are frequently asked. We aim to clear all possible doubts regarding this article. 
1. Is There Any Disadvantage to a Free Wireless Connection? 
Yes, there may be some disadvantages depending upon the type of free connection you are getting. For example, if you are using public wifi, there is very limited time through which you can surf it since you cannot spend a whole day at a cafe or a restaurant.
Secondly, if you are using someone else's wifi their network connectivity issues might affect you too. 
So, the moral of the story is that you may face some limitations while accessing free wifi, regardless of the source it's coming from. However, considering it's free, these limitations are not.
2. How Safe Is It to Use Public and Other Free Connections?
To be honest, there are certain risks when you are using free connections. One reason is that you don't have any knowledge about the type of network or any safeguard mechanisms that may or may not be in place.
Secondly, due to technical interruptions and viruses, having an open internet connection can also question the privacy and data of your device. 
There are certain mechanisms in place through which you can ensure you are connecting to a safe network. You can also take the help of some professionals to know more about this process.
Nevertheless, there are very few chances that such occurrence might be there, so generally, there is nothing to worry about. 
3. Is a Password Needed?
If you are using your neighbour's wifi, the password may be needed because unless they are philanthropic, they won't keep their network open. If you are trying to connect to wifi from a restaurant or cafe, there also a password might be needed.
Sometimes these places also place the wifi password on a wall for everyone to see. If you find a password at such places, you can politely ask them to provide you with it. 
The only place where you won't need wifi is in open public or government-sponsored connections. Usually, these connections are open to everyone and keeping them password protected negates the whole motive of having a public connection in the first place. 
4. How Do I Get Access to This Network?
Being social is the key to getting access to such networks. If you are in a public place Yoh can politely ask them. If you are at your home, try to maintain a good relationship with your neighbour and ask them if they are willing to provide you with access. 
Never try to hack through a network as it may warn the real owner of the network and it may blacklist. No one likes a thief in their neighbourhood, so don't try to act on illegal acts.
You might try some common passwords such as house name or family name etc, that people usually prefer.
Like this post? Could you share it with your friends?
Suggested Read –
Ending the Article:
We have told You all about how to get free wifi at home with a router and how to get free wifi without an internet provider as well. The best answer of how to get wifi without internet provider is your neighbour.
You can search through different apps and plans that provide free internet to people below the poverty line as well. The plans are usually made for such people to benefit them and let them take advantage of our growing technology.
Never feel left behind just because you cannot afford an internet connection, there are numerous other ways in this country through which Yoh will be able to work on it. Just keep looking and chose your favourite one.