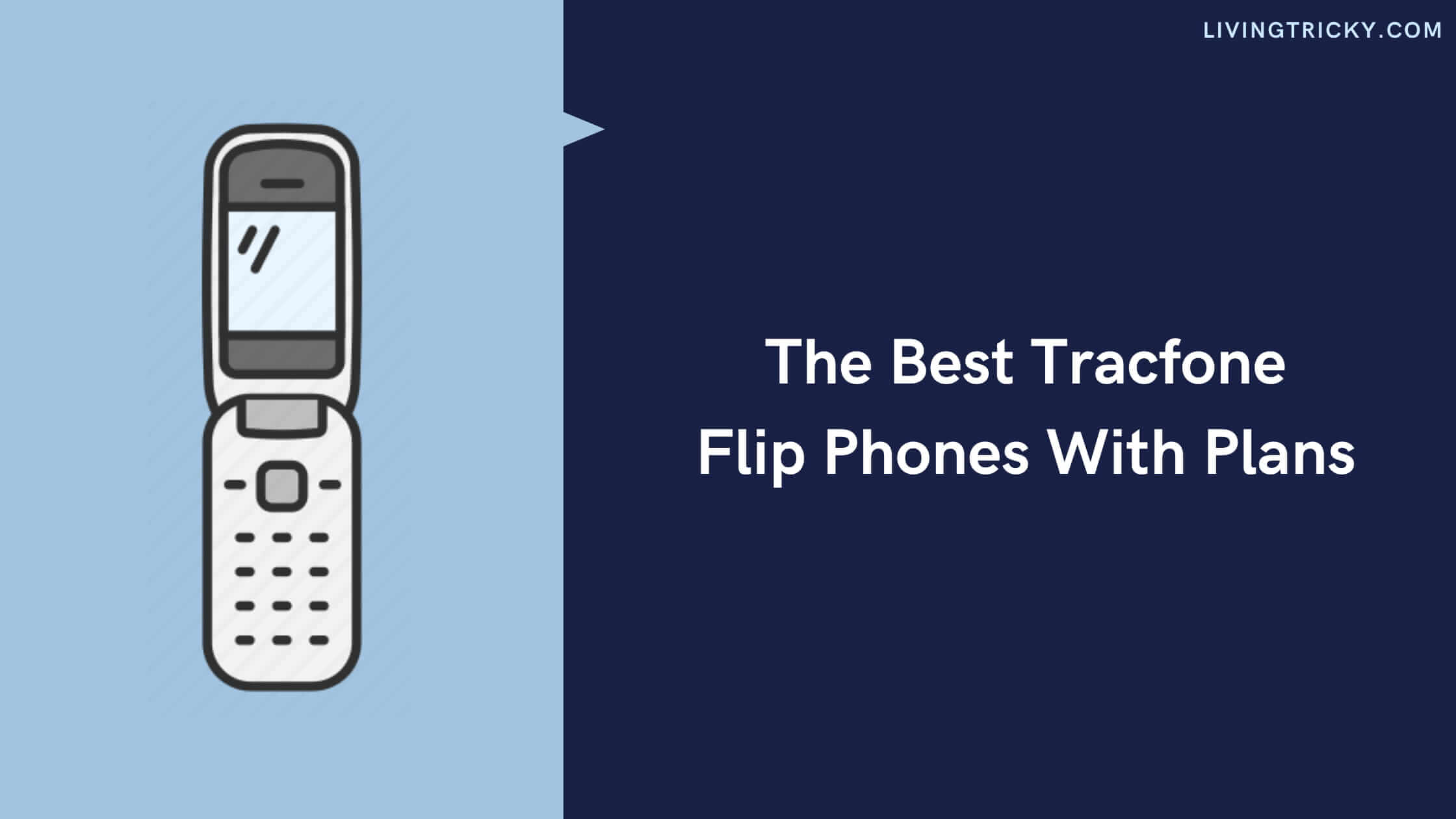 Today I'm going to share with you The Best Tracfone Flip Phones With Plans.
Technology has grown leaps and bounds in the last few decades. Concerning mobile phones, we have seen different forms of mobiles coming into the market time and again.
Starting from normal keypad phones, to flip phones, to qwerty keypads, to touch phones, we have come a long way.
No matter how cool and convenient smartphones are, some people always prefer the classic versions because of their user-friendly interface and minimal complexities involved in using them.
In classic phones, flip phones are coming into fashion again. No wait, they never went out of fashion. They kept changing their outlook but always remained as a potential product no matter which era we talk about.
This makes flip phones very special. Tracfone has understood this speciality, that is why it offers the best flip phones that are easy and convenient to use.
One of the best advantages of having a flip phone is that they are convenient to use for seniors. They don't involve much technology, therefore you don't need to understand technology much to use it.
This factor makes it one of the best choices for seniors. Tracfone has understood this too, that is why it is bringing the best Tracfone flip phones to the market every year. Now that we have covered this, let us compare flip phones with smartphones.
Also Read – 5 Cheap TV Service No Contract Deal – Best Choice
Which Is Better –  Flip Phone or Smartphone?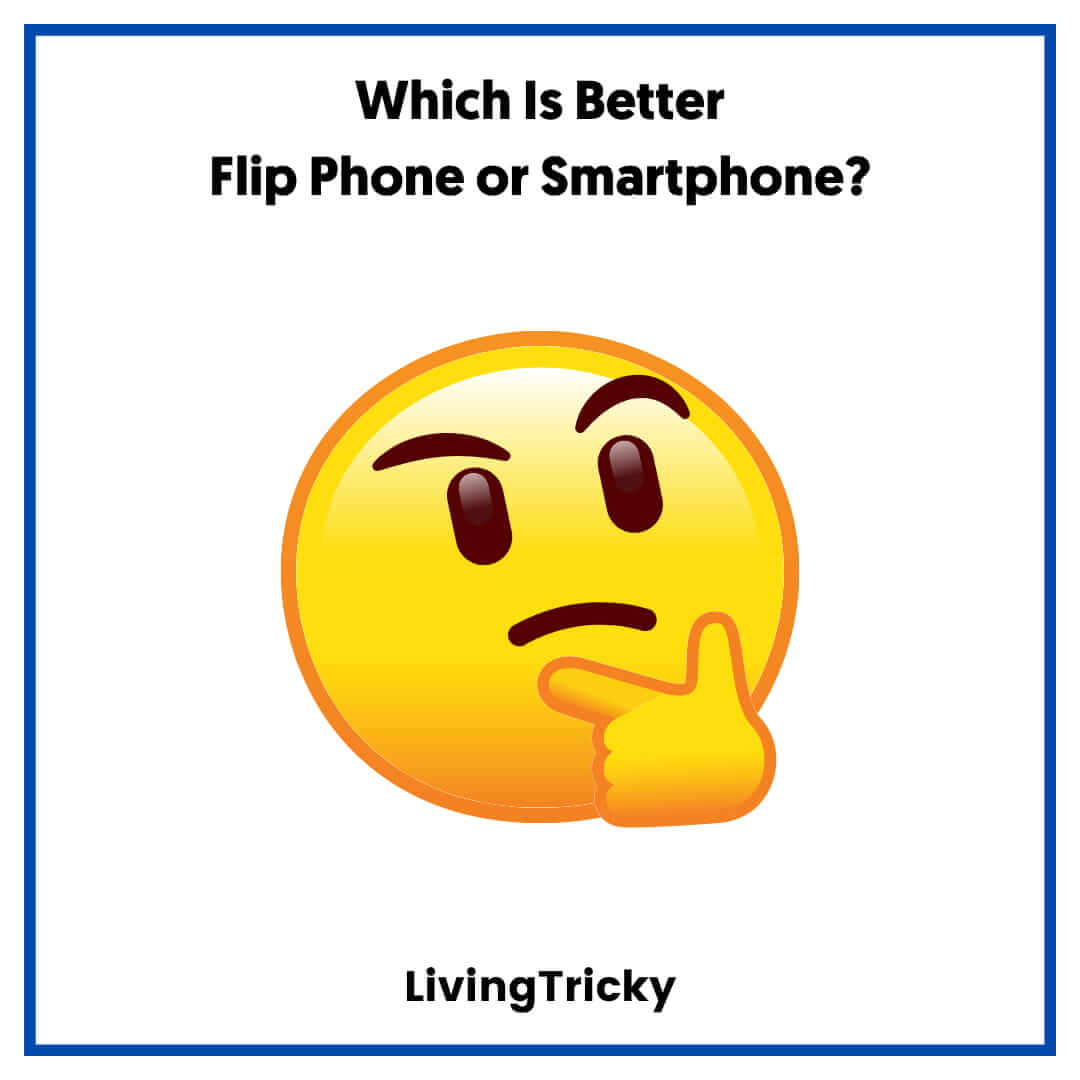 This question and debate cannot be answered objectively because both have their benefits and disadvantages as well. The main factor to be considered is the customer's priority which decides who wins.
Also, overall, flip phones cannot be compared to smartphones when it comes to using utility and features. Smartphones have gone way ahead in this race with their video cameras, games, emails, internet, social media etc.
If you are looking for a simple life with a simple phone, then flip phones might do the task for you. they have excellent battery backup, much better than smartphones, and the interface is easy to use.
Let us tell you some reasons why flip phones still rock today.
1. Convenience – Flip phones do not involve complex technology like that used by smartphones. They have a simple interface with no hustle.

For seniors, it is even easier, since even cutting a call is as easy as just flipping the phone shut and picking up means flipping the phone open.
The dial is easy, and the speed dial makes it even easier for seniors to call people without getting into the intricate features of smartphones and their contacts.
2. Battery Life – Smartphones, except for a few exceptions, stand nowhere near flip phones when it comes to battery life. Flip phones can have a battery that lasts more than 3-4 days and especially with minimal usage they can last up to a week.
No smartphone battery can come close to this.
3. Simple and Disconnected Life – Flip phones allow you to use phones for the main purpose, which is calling people and getting to know how they are doing. Smartphones have so many features that sometimes our whole world revolves around them.
This is not the case with flip phones. This is the reason many billionaires and businessmen prefer carrying normal phones instead of smartphones because they have better things to do.
4. Price – Smartphones come with a lot of features with their videos, cameras, touch, internet etc, which also means that they are higher in pricing than flip phones. This difference is not a small one.
You can get Tracfone for sale for as little as $10 along with the price of the plan. If you don't want to invest too much in a phone, flip phones are the best choice in the market.
5. Privacy – We are including this here because these days there are many controversies regarding data being sent back to big companies, businesses across the globe for targeted advertising and even for illegal purposes.
Moreover, the intensity of security breaches in phones has also increased. When using a flip phone, all this doesn't worry the customer because it is simple and does not store any data.
This is because it does not need any data to function. A smartphone without the internet is nothing. A flip phone can work very well without an internet connection as well, so it keeps you safe and your data secure.
Also Read – How To Get a Free Smartphone Online – A Step By Step Guide
What to Look for While Choosing a Flip Phone?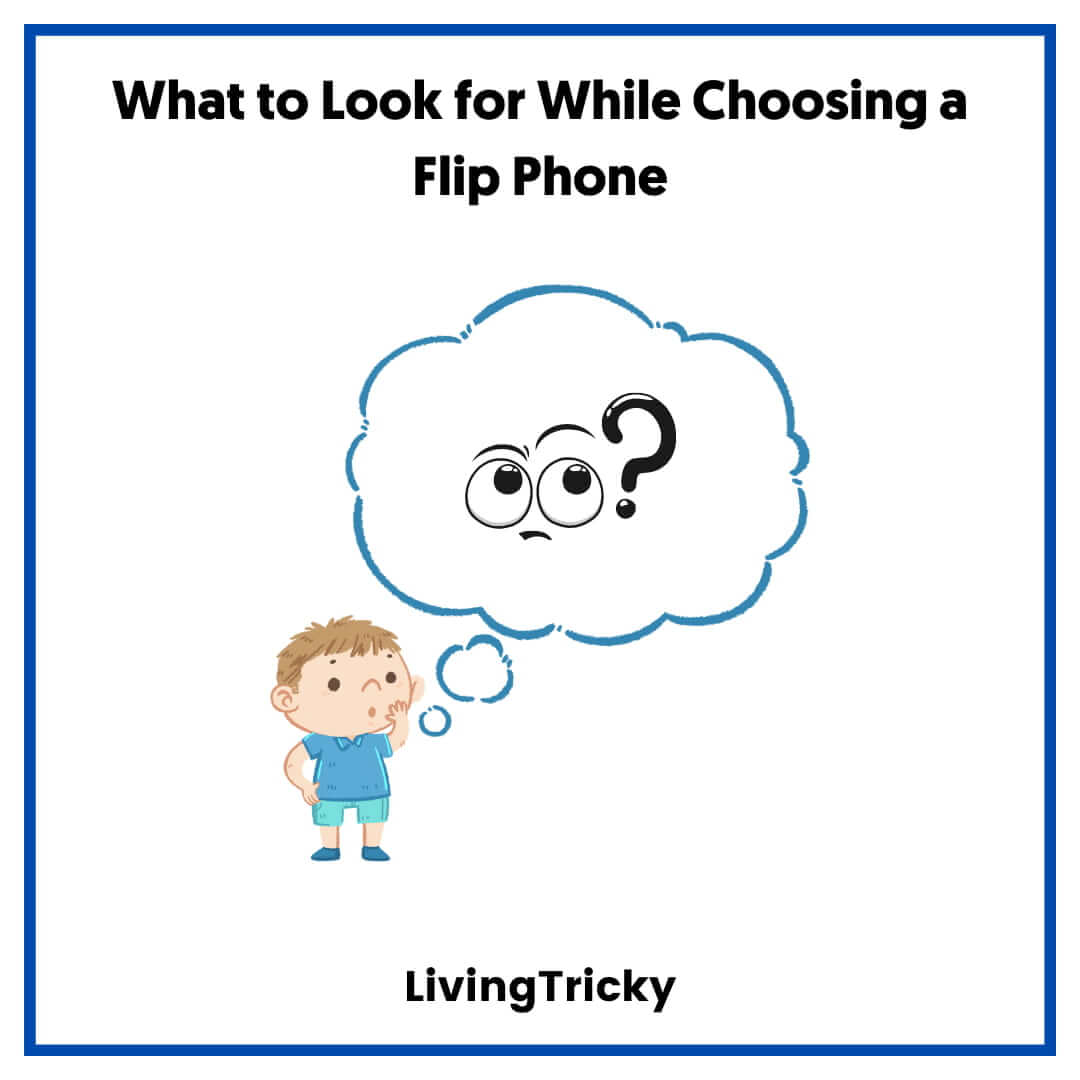 Now that we have told you why flip phones are good and sometimes even better than smartphones, we are also going to tell you how to look for the best flip phones. Some essential features must be there when you are willing to buy a flip phone.
Let us have a look at some of them.
1. Battery Life – Battery life is one of the biggest advantages offered by flip phones over smartphones. So when you choose one, make sure the battery life is great.
Usually, flip phones come with a good battery life which ranges up to 2-3 days and extends to a week even.
2. Price – Another great reason you should consider is the price. Price also gives flip phones an advantage over smartphones so you shouldn't invest too much into them. Simple flip phones, like the ones we are going to discuss below, come at a low price.
3. Features – Features aren't always the priority when people are looking for flip phones, however, the technology has changed and even flip phones have some basic features like emails, camera quality, internet etc.
When you choose a flip phone, make sure you can have these features so that you don't completely stay disconnected from the world. Sometimes these features are also good for security.
4. Body – The one place where flip phones often pose problems is its body, i.e the flip itself. They sometimes get too harsh or too soft. Opening or closing the flip feels like you are going to break it.
So make sure you take a phone which Is durable in strength, and the flip doesn't lose its charm over time.
Now that we have covered this, let us tell you more as to why you should choose the Tracfone phone for seniors.
Do not misunderstand us when we say that TracFone has the best flip phones. Tracfone is not itself a phone company but only a wireless service provider.
However, there are certain flip phones in the market which work best when used with Tracfone due to their ease, economical benefits and customer satisfaction.
If you are looking to buy a Tracfone phone for seniors, we are here to help you. We are going to tell you about some latest models with their specifications that might help you make the choice for your loved ones. Before that, let us get into why you should choose Tracfone.
Also Read – How To Win A Free iPhone Without Paying a Penny
Why Should You Choose Tracfone?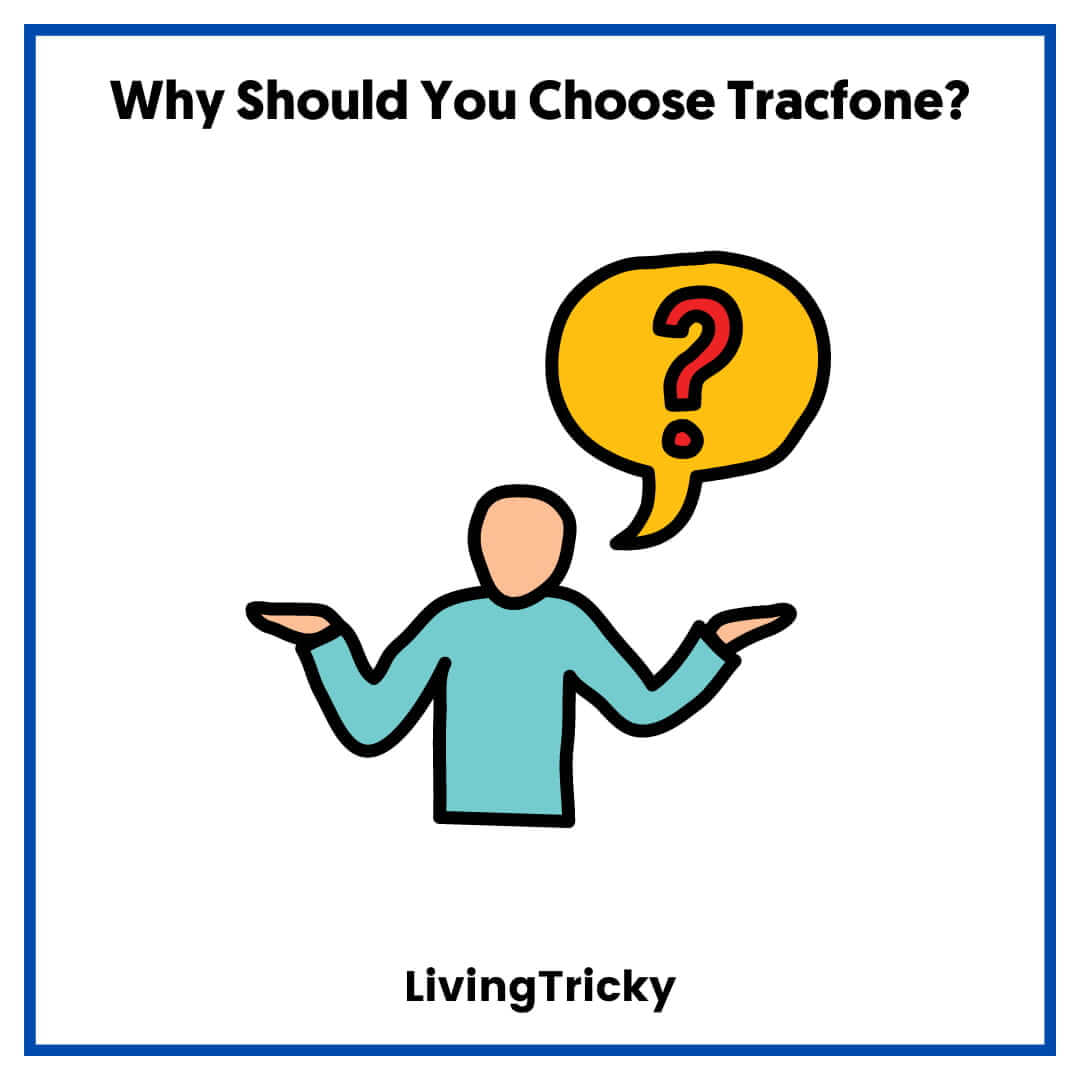 You must be wondering why we are constantly suggesting that Tracfone phones are the best. Well, we have a few reasons for that.
Tracfone is one of the biggest no-contract service providers in the country. Therefore you do not have to worry about the contracts and their specifics and how the companies can use them against you. Moreover, there is no multi-year deal or locking of the phone which makes it more flexible to use. There are no extra or hidden costs as well. So, this is why.

S

econdly, Tracfone is known for providing one of the best nationwide coverage areas to customers. They run a large network in the US and use good carriers. They also provide their clients with the unlimited carryover option which is very economical.
With the comparison and advantages, we think we have informed you enough about TracFone's and theses of flip phones. Now let us get to the point of some of the best TracFone deals in the market and which one to choose.
Also Read – Best Apple Watch Payment Plan, Bad Credit
Best Tracfone Deals:
There are some great deals offered by Tracfone in the market. First, let us look at some of their plans. 
Tracfone has some basic plans that it offers based on different prices and features.
1500-minute plan comes with 1500 minutes along with 1500 texts and 1.5 GB of data. The price of this plan is $199.99 and the validity is for one year i.e 365 days.

400-minute

plan comes with 400 minutes along with 400 texts and 0.4 GB of data. The price of this plan is $159.99 and the validity is for 365 days.

450-minute

plan comes with 450 minutes along with 450 texts and 0.45 GB of data. The price of this plan is $79.99 and the validity is for 90 days.

200-minute plan comes with 200 minutes along with 200 texts and 0.2 GB of data. The price of this plan is $39.99 and the validity is for 90 days.

120-minute

plan comes with 120 minutes along with 120 texts and 0.12 GB of data. The price of this plan is $29.99 and the validity is for 90 days.

60-minute plan comes with 60 minutes along with 60 texts and 60 MB of data. The price of this plan is $19.99 and the validity is for 90 days.

30-minute plan comes with 30 minutes along with 30 texts and 30 MB of data. The price of this plan is $9.99 and the validity is for 90 days.
Along with these plans, there are certain additionals offered by the company for the customers.
International Long-Distance Additional – This plan allows the customers to call anywhere in the globe including the destinations which are not covered in your basic plans. The rates are only $10.

They also give you a global card which allows you an instant low balance refill at the cost of $2. The only condition is that you can make global calls but only from the US.

You can pay an additional $10 to get extra 500 minutes of calls or extra 10GB of data.
You can also pay $5 for extra 1000 texts.
The above-mentioned deals tell you the best plans for Tracfone. You can spend very little and get great value. These plans are also very good for seniors who don't need much data or talk time.
Now that we have talked about Tracfone smartphone plans, we are going to tell you about some of the best flip phones available that you can pair these up with.
Also Read – How to Get Free Government Internet and Laptop for Low Income Families
Best Tracfone Flip Phones With Plans
Tracfone currently offers three phones, and we are going to tell you about their specifications and details here.
1. DORO D7050TL: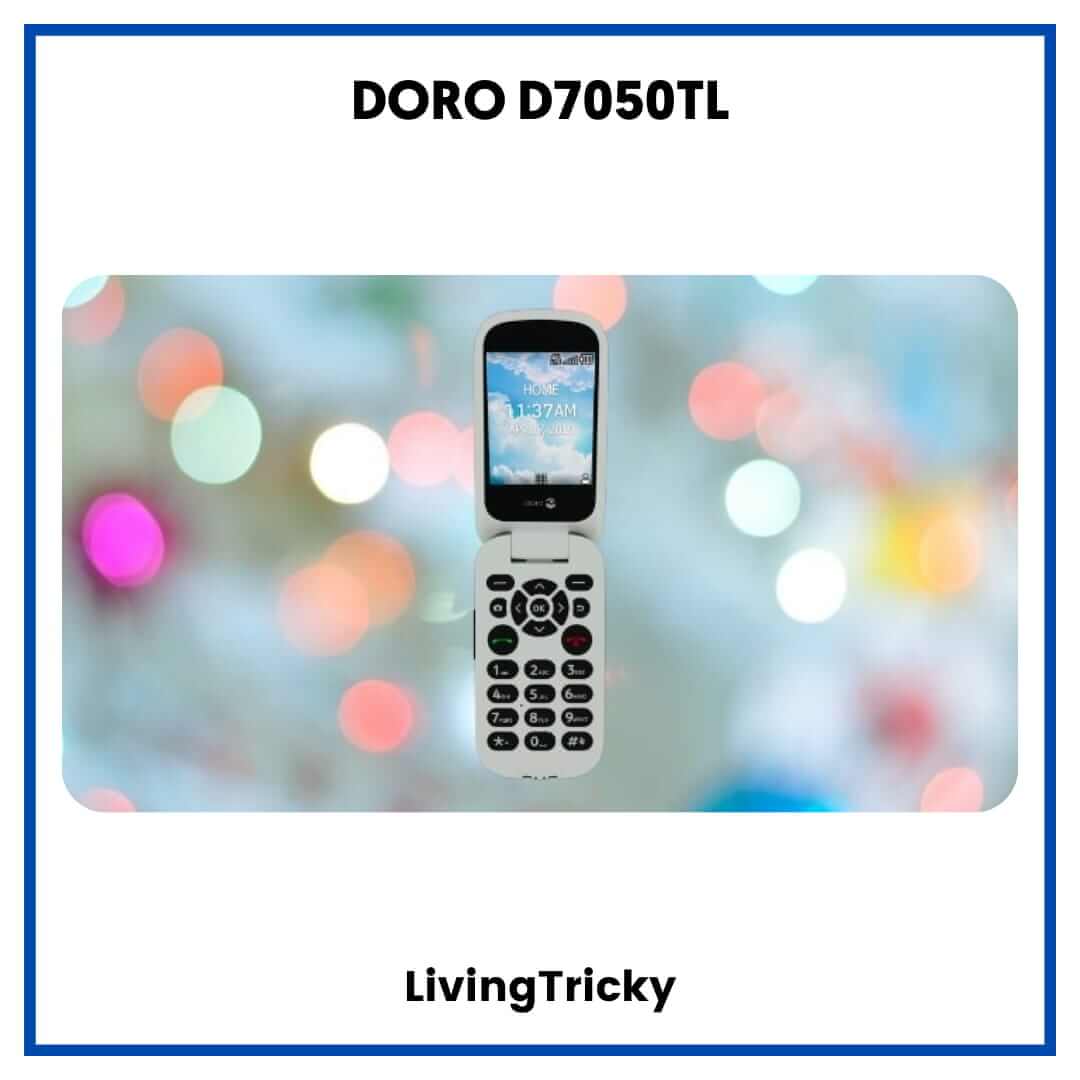 This is one of the best available flip phones in the market offered by Tracfone. It is an elegant flip phone and offers easy access to the users by just opening the phone. Looks-wise, it is one of the best in the market with its sleek design.
It is compatible with 4G speed and the usage time is around 11 hours. The display is 2.8 inches and it offers a camera of 2MP along with a video recorder. The storage is 512 MB RAM and 4GB ROM.
The price of this phone is usually $69.99 however it gets discounted up to $49.99 which is a great deal for those looking to invest in the phone.
If you are looking to gift it to your parents or thinking of buying it yourself, the discounted price Is going to be very economical.
Also Read –How To Get Free Landline Phone Service For Seniors
2. ALCATEL MYFLIP A405DL: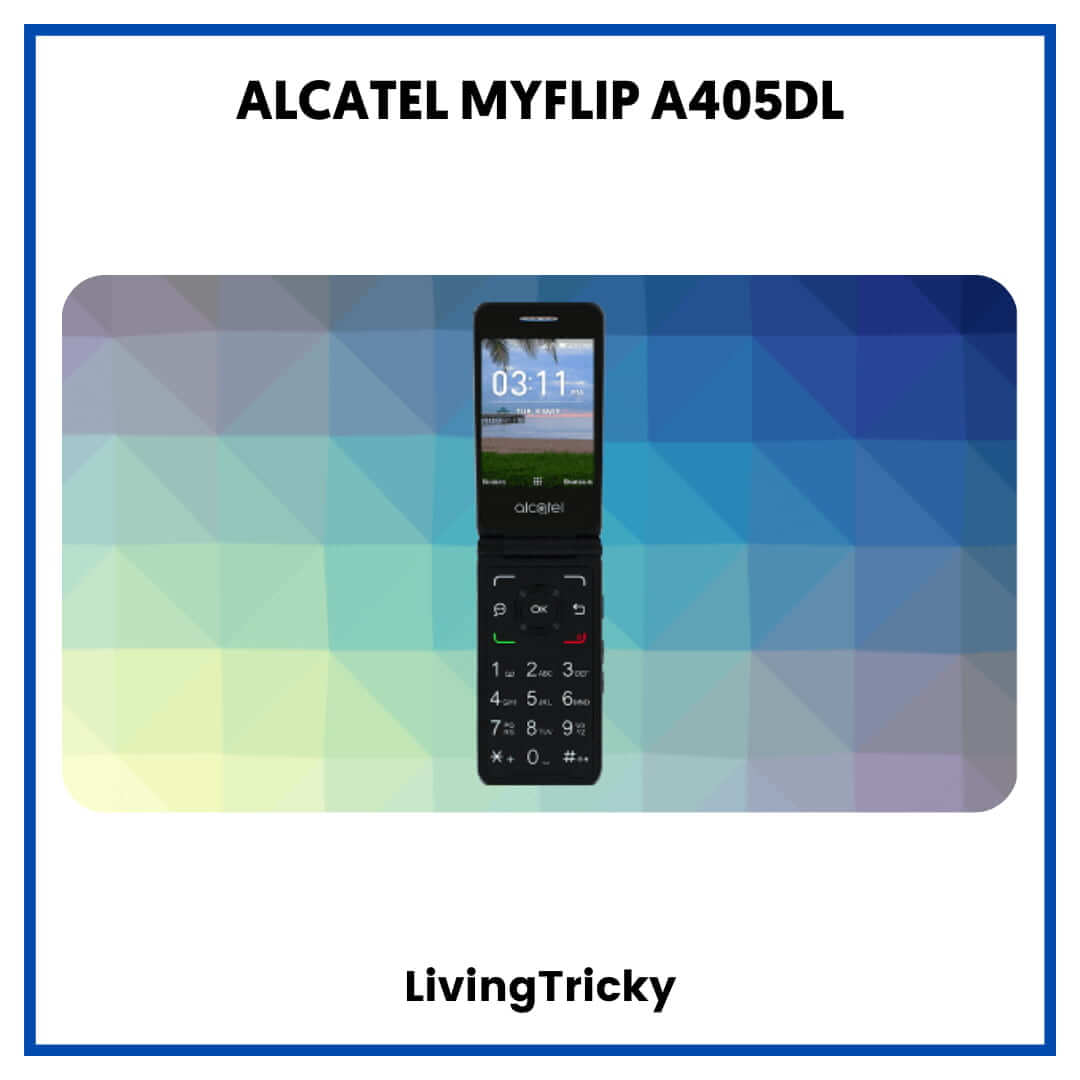 Alcatel Myflip is another great choice for those looking to buy a flip phone. It is a simple yet elegant phone which offers all the essential features needed for a flip phone. It also has an email and calendar.
 It comes compatible with Tracfone. It offers 4G speed along with a 2.8-inch display and talk time up to 6.5 hours. The internal memory is 512MB RAM along with 4GB ROM. The rear camera is 2MP. The dimensions of the phone are 4.13 inch X 2.08 Inch X 0.74 Inches.
The best thing about this phone is the price. It comes as low as $19.99. This price combined with the economic ranges of Tracfones, customers can simply buy It without thinking of anything else.
Also Read – How to Get WiFi Without an Internet Service Provider: 5 Ways
3. ZTE Z233 VL: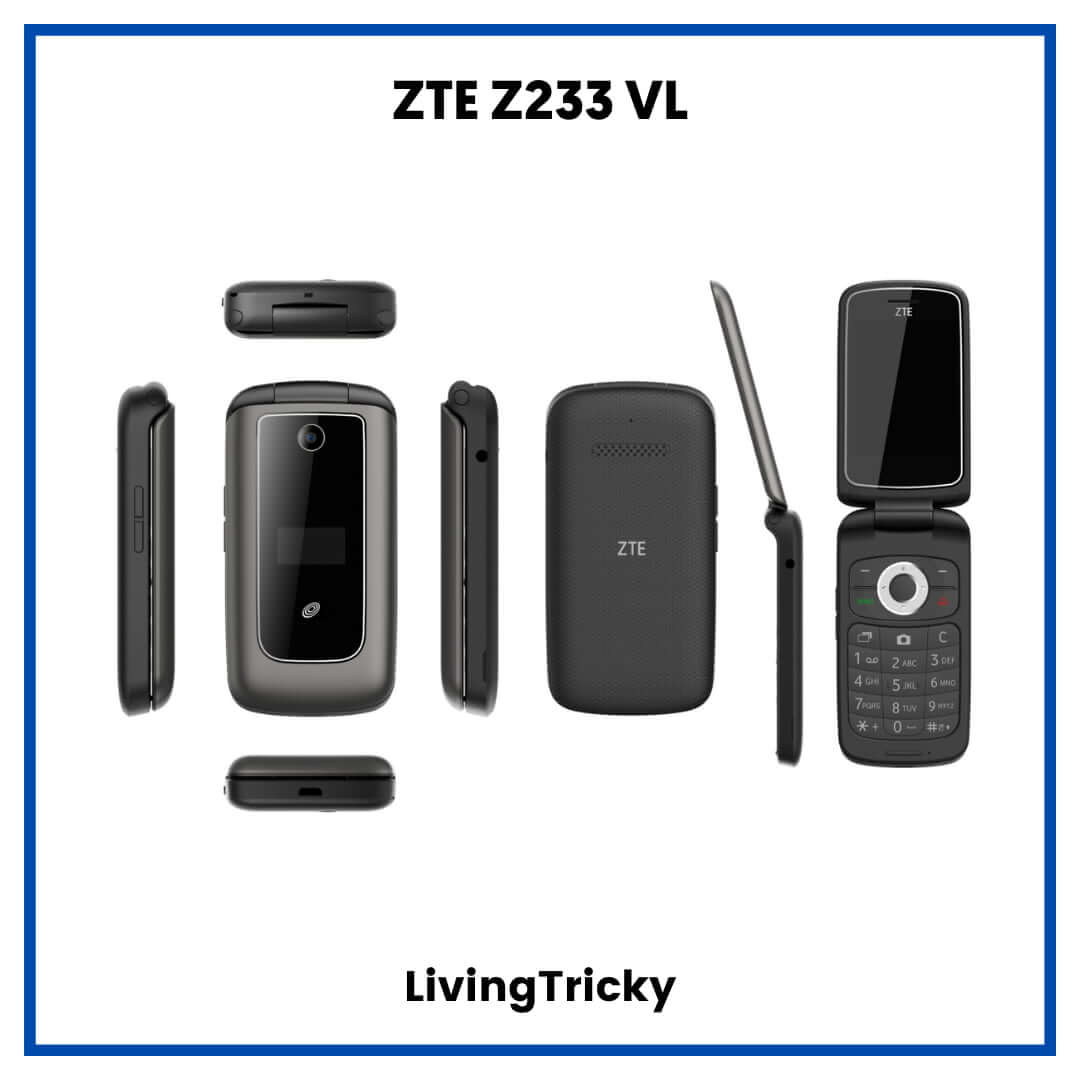 This model is small, elegant and simple to use. It can be used to answer calls, check emails, and text people. The battery life offered is amazing. It will last for 3-4 days with minimal usage and even with maximum usage, 2 days is offered by the phone.
It has a camera dedicated key as well. Even though the camera is not of great quality compared to smartphones, it still feels good to capture memories sometimes spontaneously in an old school way.
The phone comes with a 4G speed and a talk time of approximately 8 hours. It has a 64 k colour display with a 2MP camera.
The internal memory is a 4GB device only. The price of the phone generally is 19.99 however with a discount it goes as low as $9.99 which is a great offer.
Also Read – 3 Ways to Get Low-Cost & Free Cell Phones for Seniors and Disabled
Frequently Asked Questions: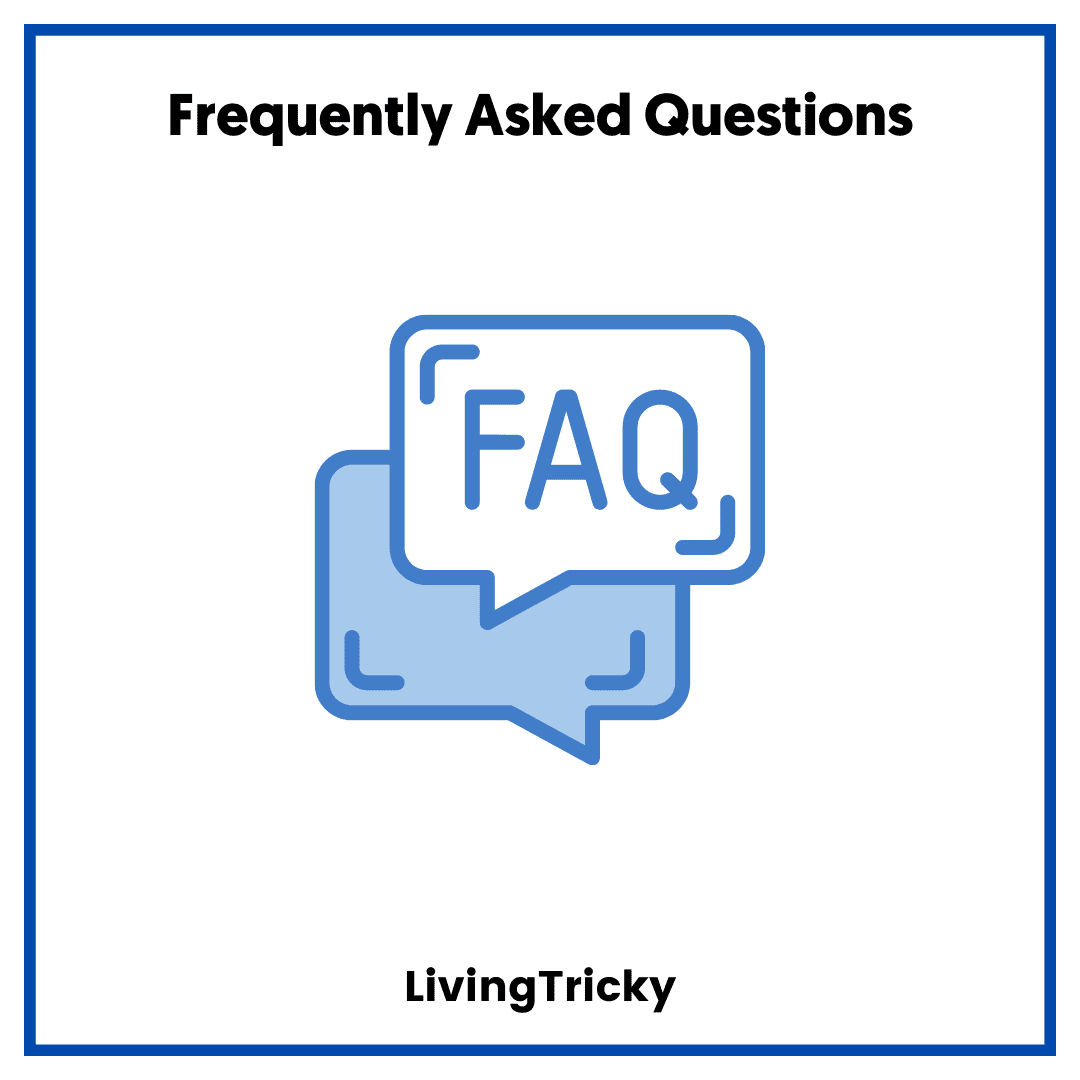 1. What Phones Are Compatible with Tracfone?
All the phones mentioned above are compatible with Tracfone. You can buy any one of them and choose the plan you want to have. The overall experience of all the phones mentioned above with Tracfone is great and you are not going to regret it.
2. How Do Tracfone's Work?
Tracfone is not a phone company. It is a wireless service provider which pairs up with other phone companies and makes their phones compatible with their career.
You can choose any of the flip phones or any smartphone in the market which has paired up with Tracfone and use it conveniently. Tracfone works like any other service provider, albeit more smoothly.
3. Where to Get These Flip Phones?
Flip phones are available both online and offline. If you are thinking that they are only present online because people do not buy them anymore, then you will be surprised to see how people still prefer flip phones.
You can visit any wireless provider's local store and look at different flip phones available with them.
The models that are mentioned above can be bought online at Tracfone's website.
Like this post? Could you share it with your friends?
Suggested Read –
Ending the Article
:
We hope we were able to cover everything that you wish dot know about Tracfones and flip phones combined.
We have explained different factors that might interest the readers, including why flip phones are still preferred by many customers and why flip phones often have advantages over smartphones.
We have also explained the specifications of three great flip phones in the market, and hope you will be able to take your decision based on our details. We have also tried to answer some frequently asked questions to clear your doubts.
Flip phones are a great choice for seniors and adults as well. They are simple, convenient and cheap.
If used wisely, they are going to make your life easier in every manner possible by allowing you to stay connected but distancing you the way you need it.